Art & Art History
Young, Gifted and Black : The Lumpkin-Boccuzzi Family Collection of Contemporary Art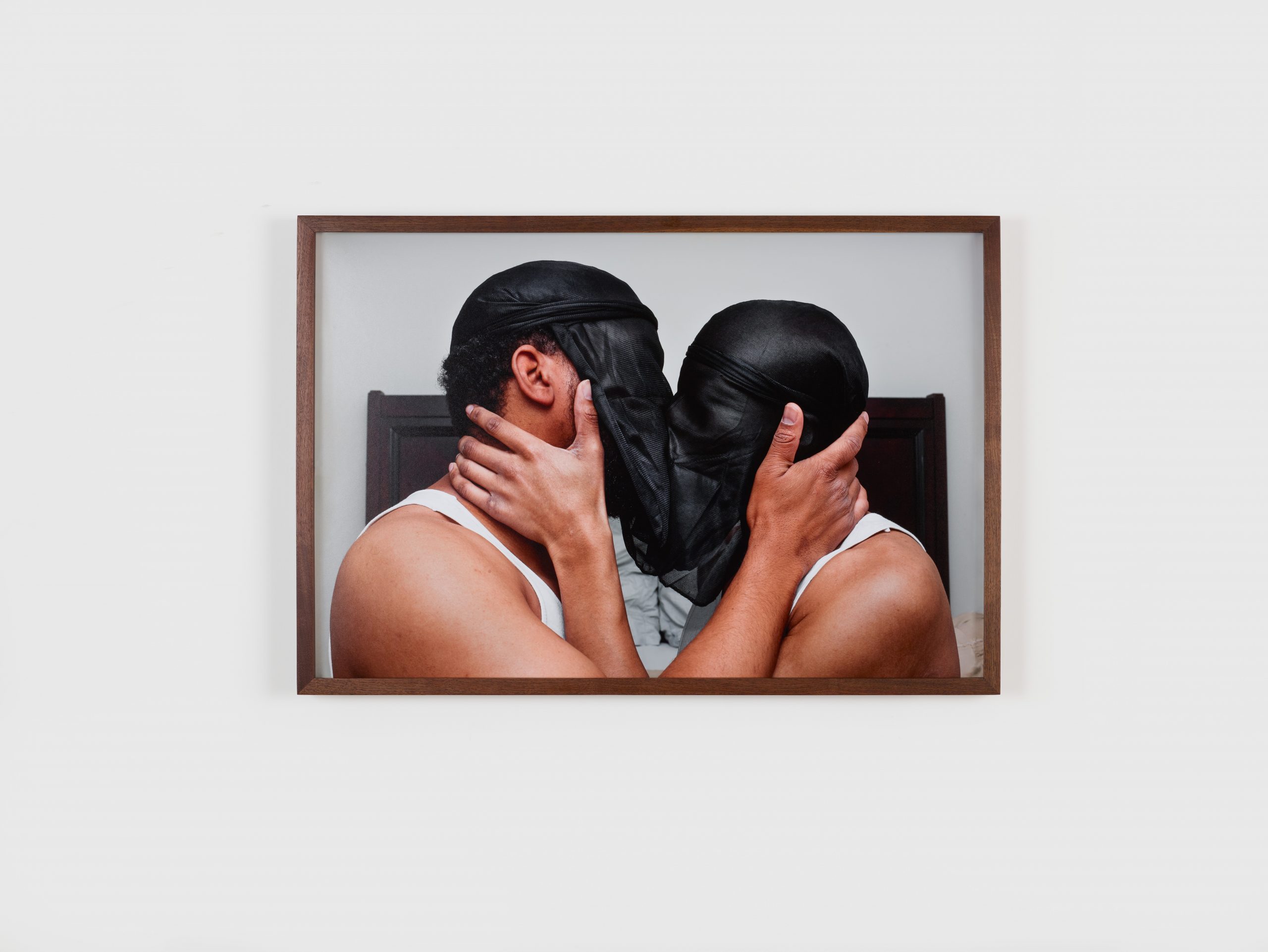 Thursday, September 02, 2021–Saturday, December 11, 2021
Location:
Gallery 400
400 South Peoria Street, Chicago, IL 60607
Derrick Adams, Tunji Adeniyi-Jones, Sadie Barnette, Kevin Beasley, Nayland Blake, Jordan Casteel, Jonathon Lyndon Chase, Caitlin Cherry, Bethany Collins, LaToya Ruby Frazier, Cy Gavin, Alteronce Gumby, Chase Hall, Allison Janae Hamilton, David Hammons, Kenyatta A. C. Hinkle, Lonnie Holley, Tomashi Jackson, Rashid Johnson, Jarrett Key, Deana Lawson, Samuel Levi Jones, Glenn Ligon, Eric Mack, Kerry James Marshall, Troy Michie, Wardell Milan, Narcisisster, Arcmanoro Niles, Clifford Owens, Jennifer Packer, Adam Pendleton, Christina Quarles, Andy Robert, Jacolby Satterwhite, Paul Mpagi Sepuya, Gerald Sheffield, Lorna Simpson, Sable Elyse Smith, Vaughn Spann, Henry Taylor, Chiffon Thomas, Mickalene Thomas, William Villalongo, Kara Walker, Nari Ward, D'Angelo Lovell Williams, Wilmer Wilson IV, and Lynette Yiadom-Boakye.
Gallery 400 at the University of Illinois Chicago reopens this fall with Young, Gifted and Black: The Lumpkin-Boccuzzi Family Collection of Contemporary Art, a nationally traveling exhibition of works by Black artists. Including the work of 50 artists in two successive generations of Black artists, Young, Gifted and Black is a timely exhibition of the lines of lineage and association in contemporary Black artists' explorations of social relations, sexuality, gender, identity, abstraction and much more.
The exhibition includes works in a variety of media from artists Derrick Adams, Caitlin Cherry, Bethany Collins, Deana Lawson, Kerry James Marshall, Jennifer Packer, Paul Mpagi Sepuya, Mickalene Thomas, Chiffon Thomas, Lynette Yiadom-Boakye, and 40 others. Drawn from the highly regarded private collection of Bernard I. Lumpkin and Carmine D. Boccuzzi, the exhibition is co-curated by writer and curator Antwaun Sargent and artist Matt Wycoff.
The exhibition, and its accompanying catalog Young, Gifted and Black: A New Generation of Artists capture what it means—in the words of Lorraine Hansberry and Nina Simone—to be young, gifted and Black in contemporary art. At a moment when the country is wrestling anew with race and racism and debates about equality and inclusion in the art world have taken on greater urgency, Young, Gifted and Black assesses how these artists are shaping the way we think about identity, art and art history.
During the run of the exhibition Gallery 400 convened multiple events featuring Young, Gifted and Black artists in conversation with scholars and artists. 
Concerned Black Image Makers in Conversation with Bernard Lumpkin
Jacolby Satterwhite in Conversation with Kishonna Gray (Watch)
About Looking: Bethany Collins and Sampada Aranke (Watch)
Tomashi Jackson in Conversation with Amanda Williams (Watch)
D'Angelo Lovell Williams in Conversation with Derrick Woods-Morrow (Watch)
In the Game: Samuel Levi Jones in Conversation with Camille Bacon (Watch)
To Be Young, Gifted and Black: Essence McDowell, Skyla S. Hearn and Kristiana Rae Colón
To purchase the exhibition catalogue, visit the Semicolon Bookstore website.