Art & Art History
Voices: Mindy Faber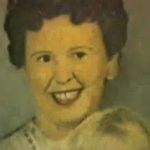 Thursday, April 08, 1999–Friday, April 09, 1999
Location:
Gallery 400 Lecture Room
400 South Peoria Street
Mindy Faber is an independent video producer. As the expansiveness of video and its accompanying new technologies continues to transform our culture and our world, another historical tension is developing a tension oscillating between the expansive promise of global communications that inspire new freedoms and social patterns on one hand and the use of new media forms to simply reinforce exiting hierarchies and capitalistic power structures on the other. The specter of a "brave new world" looms on the horizon one that is sanitized, homogenized, commodified, and Americanized, what Faber calls the New McLennium.
Faber's 1993 film Delirium, which stars her own mother in a depiction of the history of female hysteria, was awarded the Main Prize in Video at the 1994 Berlin Film Festival and First Prize at the 1993 Atlanta Film/Video. Her work has been screened across the United States and internationally, at such diverse venues as the Museum of Modern Art, New York; Cincinnati Artists Group Effort (CAGE); the Lux Theatre, London; and MTV. She has also curated a number of video art exhibitions including City of Big Shoulders: Chicago Video, curated with Nell Lundy and presented at the Center for Contemporary Art, Glasgow, Scotland.
Faber received the Rockefeller Intercultural Media Fellowship in 1996 and served as associate director of the Video Data Bank from 1987 to 1999. She is currently teaching a graduate seminar at the University of Illinois at Chicago called "Curating the Post-Colonial." Faber received an MFA from the School of the Art Institute of Chicago.