Art & Art History
Voices: Mendi + Keith Obadike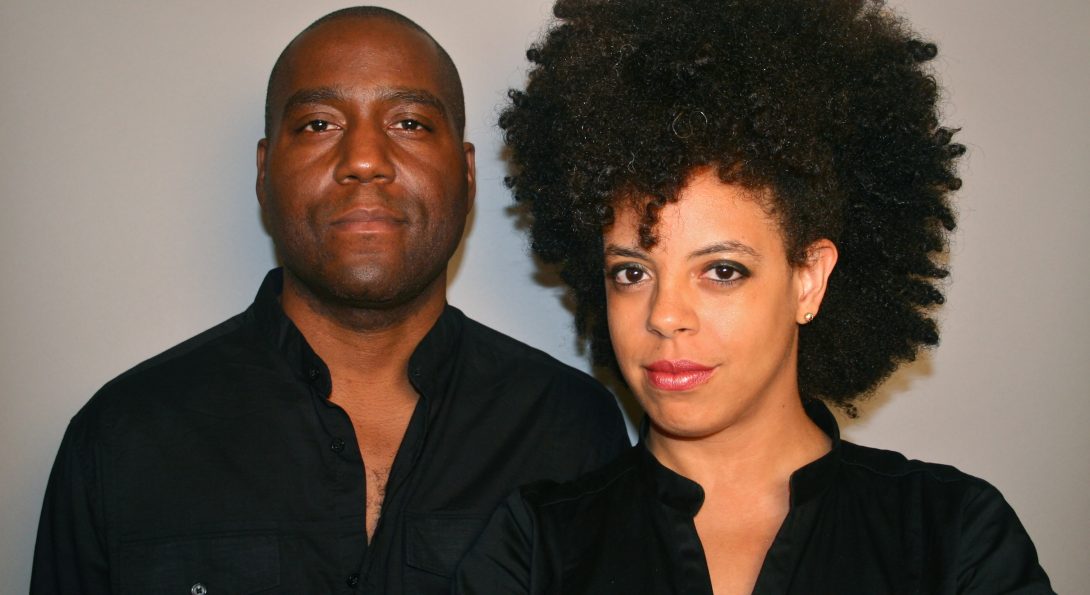 Tuesday, October 27, 2020
Location:
Virtual via Zoom
Mendi and Keith Obadike make music, art and literature. They have exhibited and performed at The New Museum, The Studio Museum in Harlem, The Metropolitan Museum of Art, and The Museum of Modern Art. Their projects include a series of large-scale, public sound art works: Blues Speaker (for James Baldwin) at The New School, Free/Phase at the Chicago Cultural Center & Rebuild Foundation, Sonic Migration at Scribe Video Center & Tindley Temple, Philadelphia and Compass Song, an app for Times Square (commissioned by Times Square Arts). They have released recordings on Bridge Records and books with Lotus Press and 1913 Press.
Their recent museum exhibitions include the group shows Electronic Superhighway (2016-1966) at The Whitechapel Gallery in London, I Was Raised on The Internet at The Museum of Contemporary Art Chicago and Programmed: Rules, Codes, and Choreographies in Art at The Whitney Museum of American Art. Mendi and Keith served as the first artist in residence at Weeksville Heritage Center, Brooklyn where they created a commissioned work, Utopias: Seeking for a City, a sound installation. They were invited by the Netgain Partnership (Ford Foundation, Knight Foundation, MacArthur Foundation, Mozilla Foundation, and Open Society Foundations) to perform their work "Numbers Station" at the Museum of Contemporary Art Chicago.
Their other honors include a Rockefeller New Media Arts Fellowship, Pick Laudati Award for Digital Art, a New York Foundation for the Arts Fellowship in Fiction, and the Louis Comfort Tiffany Biennial Award. Their current projects include Book of Light, a sound and light show commissioned by Carnegie Mellon University and a new eight hour album entitled Lull, a sleep temple.
Keith received a BA in Art from North Carolina Central University and an MFA in Sound Design from Yale University. He is a professor at the College of Arts and Communication at William Paterson University, an adjunct professor of Sound Art at Columbia University and he serves a digital media editor at Obsidian.
Mendi received a BA in English from Spelman College and a Ph.D. in Literature from Duke University. After working as a Cotsen Postdoctoral Fellow at Princeton University, she became a poetry editor at Fence Magazine and is currently an associate professor in the Department of Humanities and Media Studies at Pratt Institute. Mendi and Keith also serve as art advisors to the Times Square Alliance and The Vera List Center for Art and Politics.