Art & Art History
VOICES: Marissa Lee Benedict, Daniel de Paula, and David Rueter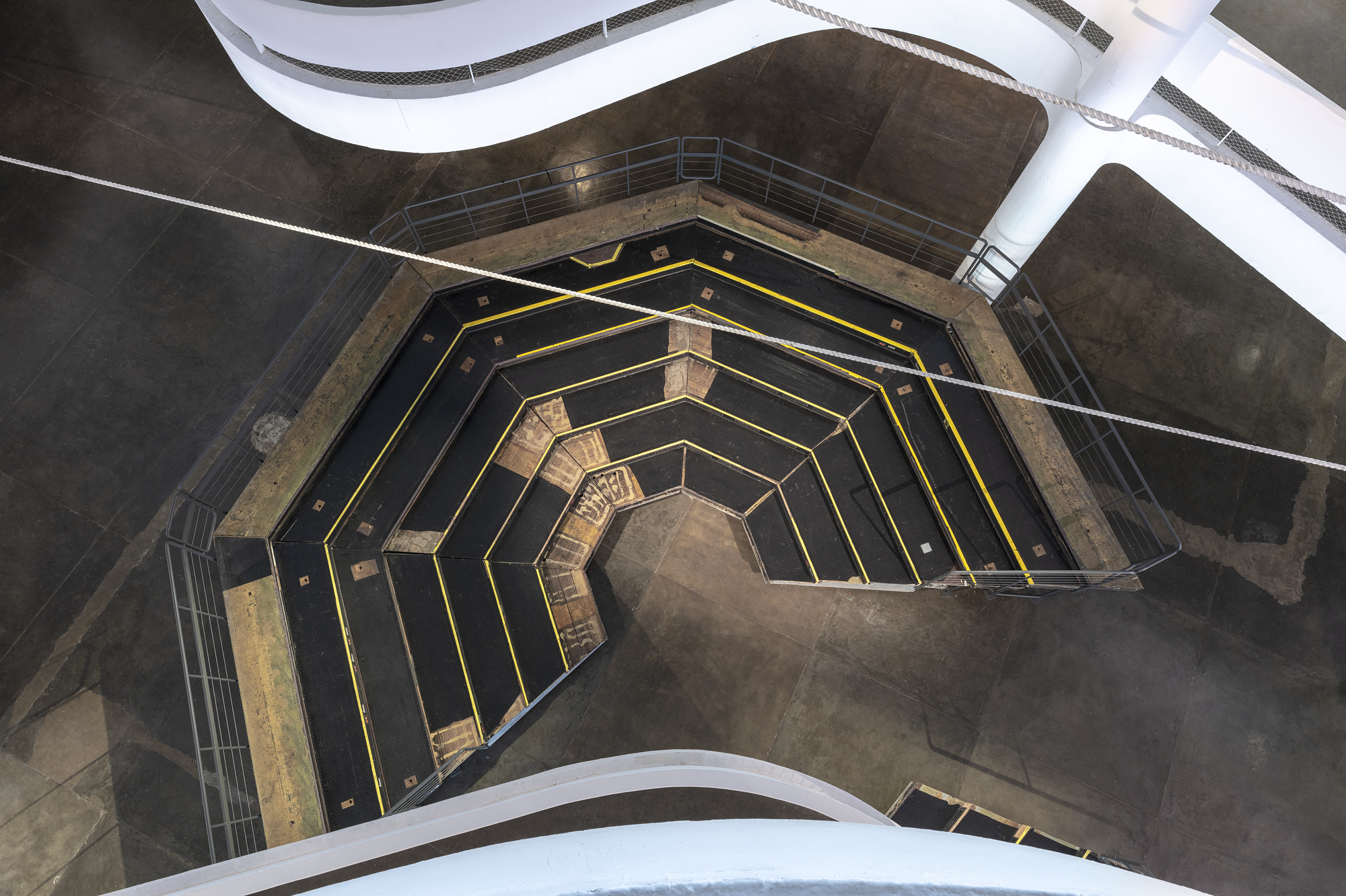 Thursday, February 23, 2023
Location:
Gallery 400 Lecture Room
400 S Peoria St, Chicago, IL 60607
In partnership with the UIC School of Art and Art History's IDEAS program.
In 2018, artists Marissa Lee Benedict, Daniel de Paula, and David Rueter salvaged the last trading pit from the Chicago Board of Trade for their multi-dimensional project, deposition. The large-scale octagonal pit originally housed traders and brokers who used hand signals to buy and sell corn commodities. A now obsolete object due to digital trading, deposition has continuously been re-situated through various configurations and public programs that consider the physical and intangible trappings of ownership, trade, and property in Chicago and Sao Paulo, Brazil.
Join us for a lecture with the artists on their collaborative practices and interventions with staging deposition in Gallery 400's Lecture Room.
ABOUT: 
Daniel de Paula (BR/NL) is a Brazilian visual artist and researcher. de Paula has been awarded the Mondriaan Funds Proven Talent Award and has exhibited widely at institutions such as MASP, São Paulo; The Renaissance Society, Chicago; Padiglione d'Arte Contemporanea, Milan; Kunsthal Gent; The Arts Club of Chicago; Estação Pinacoteca, São Paulo; and the 2022 Lyon Biennale. His work is represented by Galeria Jaqueline Martins, Francesca Minini Gallery and Lumen Travo Gallery, and has been reviewed in Artforum, Texte zur Kunst, Flash Art, Mousse Magazine, Folha de São Paulo, and Het Parool. He has participated in several international artistic residencies such as the Jan van Eyck Academie, FLACC, and KIOSKO.
Marissa Lee Benedict (US/NL) and David Rueter (US/NL) are visual artists, writers, and researchers working in collaboration since 2014. Benedict and Rueter have exhibited works at The US Pavilion for the 2018 Venice Architecture Biennale; The Arts Club of Chicago; The Museum of Contemporary Photography, Chicago; The Renaissance Society at the University of Chicago; and Contemporary Art Brussels, amongst others. They have received major grants from institutions such as the National Endowment for the Arts and the Joan Mitchell Foundation. Their work has been reviewed by publications such as Artforum, Revista, Agenda Magazine, and Hyperallergic. They have collaboratively participated in numerous international artistic residencies including Rupert, the Banff Centre, and the Jan van Eyck Academie.
It was at the Jan van Eyck Academie in 2018 that Benedict, de Paula and Rueter began their collaborative work deposition (2018–ongoing) with the salvage of the last remaining commodities trading pit from the Chicago Board of Trade. Their work has been awarded individual grant support from The Graham Foundation for Advanced Studies in the Fine Arts, and has been exhibited at the 34th Bienal de São Paulo, The Arts Club of Chicago, and The Renaissance Society.
ACCESS INFORMATION: This program is free and CART captioning will be available. For questions and access accommodations, email gallery400engagement@gmail.com.