Art & Art History
Voices: Luc Tuymans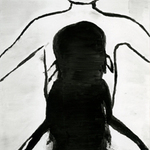 Wednesday, January 18, 1995–Thursday, January 19, 1995
Location:
Gallery 400 Lecture Room
400 South Peoria Street
In his paintings, Luc Tuymans (born 1958) addresses the human condition in a society riddled with media images of global bloodshed. Based in Belgium, Tuymans is considered one of the most influential painters working today.
The work in the exhibition Superstition, currently on display at the Renaissance Society, Chicago, is permeated more by an overall mood, attitude, or psychological state than any one precise meaning. Superstition indicates not only our lack of belief in a spiritual sense but also our alarming skepticism and indifference towards our fate as signaled through a not-so-distant past. All of Tuymans's paintings are executed after existing representations. Whether he has used photographs, toys, or sketches as initial source material, his chief subject matter is memory as opposed to direct observation of life. Many of the paintings in the exhibition overtly refer to Nazi Germany and the Holocaust, re-presenting images and acknowledging the gulf of time between one generation and the next and the shades of memory from unbearable to indifferent.
Tuymans studied fine arts at the cole Nationale Sup rieure des Arts Visuels de la Cambre, Brussels, and the Royal Academy of Fine Arts, Antwerp, and he studied art history at the Vrije Universiteit, Brussels. He holds an honorary doctorate from the University of Antwerp.