Art & Art History
Voices: Kate Horsfield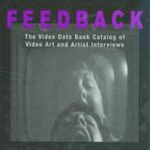 Monday, November 14, 1994–Tuesday, November 15, 1994
Location:
Gallery 400
400 South Peoria Street
Kate Horsfield co-founded Video Data Bank in 1976 along with her late partner, Lyn Blumenthal. She is currently its executive director and has conducted over 150 interviews with artists, photographers, and critics, including Barbara Kruger, Joseph Beuys, Nancy Spero, Laurie Anderson, Alice Neel, Lee Karsner, and Louise Bourgeois. This collection of videos has become one of the largest and most valuable resources on contemporary artists in the country. In the 1980s she expanded the concept of the data bank to include experimental and documentary works by emerging and independent videomakers.
In 1984 Horsfield and Blumenthal conceptualized and produced the first video drive-in at Grant Park's Petrillo Bandshell. In 1989 and 1990 Horsfield brought the video drive-in to Lisbon, Valencia, and Barcelona and to New York's Central Park Summerstage Program. In 1987 Horsfield produced Fuego de Tierra, a collaborative project with Nereyda Garcia-Ferraz and Branda Miller about the life and work of Cuban-born artist Ana Mendieta. In 1989 Horsfield produced Video Against AIDS addressing the complex issues of AIDS in society. In conjunction with Day Without Art on December 1, Gallery 400 will be presenting this six-hour compilation of video works.
Horsfield has regularly taught in the art history, theory, and criticism programs at the School of the Art Institute of Chicago, the University of Texas in Austin, and the University of Illinois at Chicago.