Art & Art History
Voices: David Robbins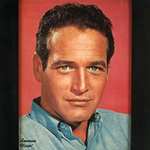 Tuesday, January 24, 2006
Location:
Gallery 400
1240 West Harrison Street
A regular contributor to magazines such as Real Life (in the 1980s), Purple Prose (in the 1990s), and Artforum, David Robbins (born 1957) is one of the first artists and critics to investigate the art world s entrance into the culture industry. His work reflects on the spectacle and transformation of the position of the artist in the visual system and the future role of the spectator in art.
Robbins has had 30 solo exhibitions of his work internationally and has recently been included in exhibitions at Museum of Modern Art, New York; Museum of Contemporary Art, Chicago; and Centre Georges Pompidou, Paris. He has published numerous essays, satires, and books, including a novella, The Ice Cream Social (1998). A collection of his essays, The Velvet Grind: Selected Essays, 1980 2004, was published in 2006.
Robbins is currently an Adjunct Professor at the School of the Art Institute of Chicago s MFA writing program.