Art & Art History
Voices: Dani & Sheilah ReStack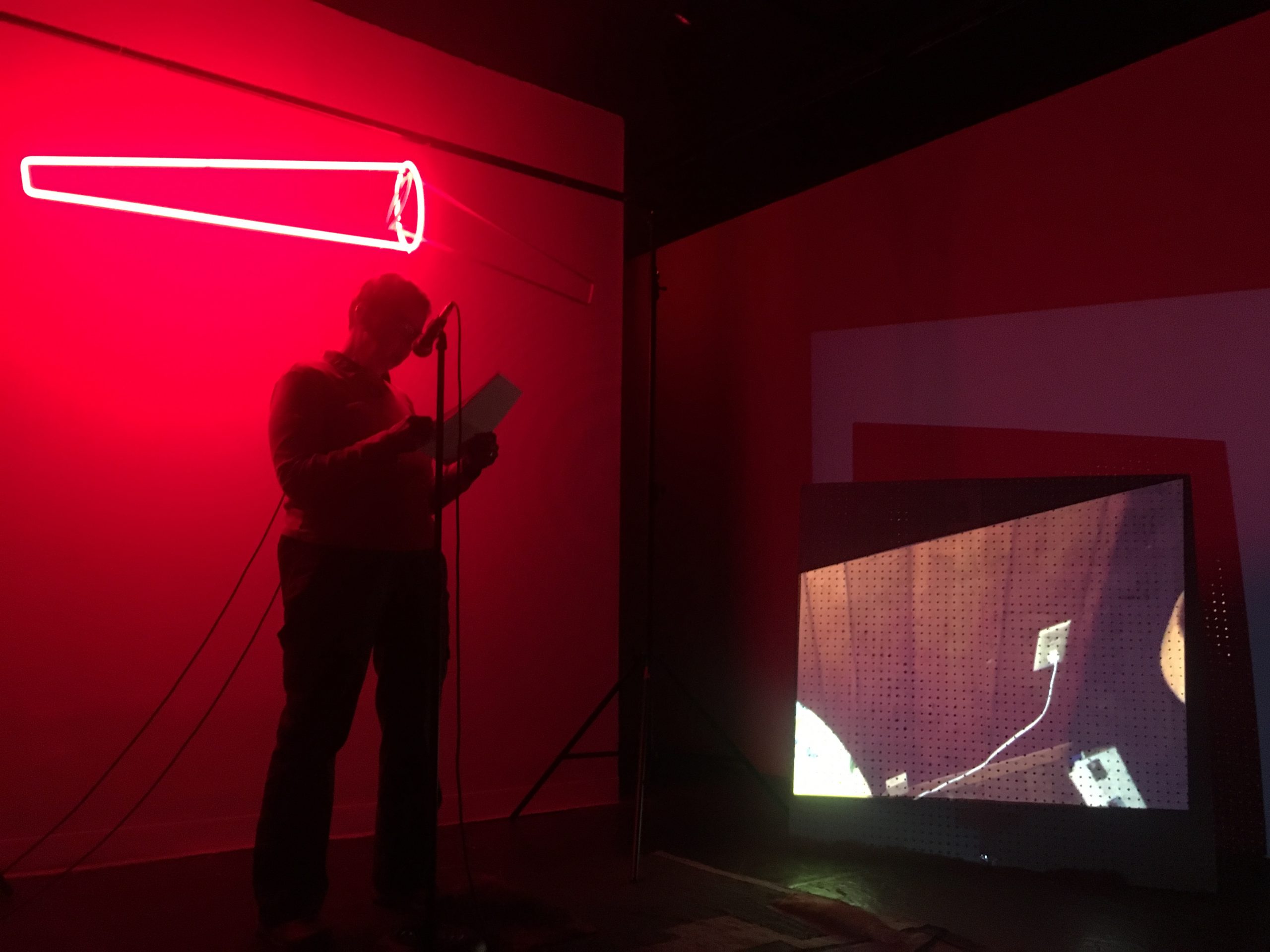 Tuesday, October 09, 2018
Location:
Gallery 400
400 S. Peoria St.
Dani ReStack (UIC MFA 2003) and Sheilah ReStack present a performance of Shameless Light, a reading of love letters by queer women under the glow of red neon, and their work titled (SOTD) Strangely Ordinary This Devotion, a long-term collaborative video experiment between the ReStacks into feral domesticity, queer desire, and fantasy in a world under threat of climate change.
Shameless Light readings by Marcela Torres, Deyvn Mañibo, Sadie Chapman, Lauren Steinberd, and Marlo Koch.
Dani's work is made with an emotional logic, questioning cultural, personal, and animal realities. She got her MFA at UIC in 2003 in Studio Art and an MFA in Film/Video at Bard College in 2010. She has screened at Union Docs, Oberhausen, Rotterdam, MoMA PS1, Anthology Film Archives and Projections.
Sheilah uses photography, video, and text as performative and documentary tools to analyze the traces between history, story, and the land. Sheilah got her MFA from Goldsmith College in London in 2005. She has had exhibitions at Ortega y Gasset Projects, The Knockdown Center, Queen Elizabeth Park, New Zealand and the Albuquerque Museum.