Art & Art History
Voices: Charles Gaines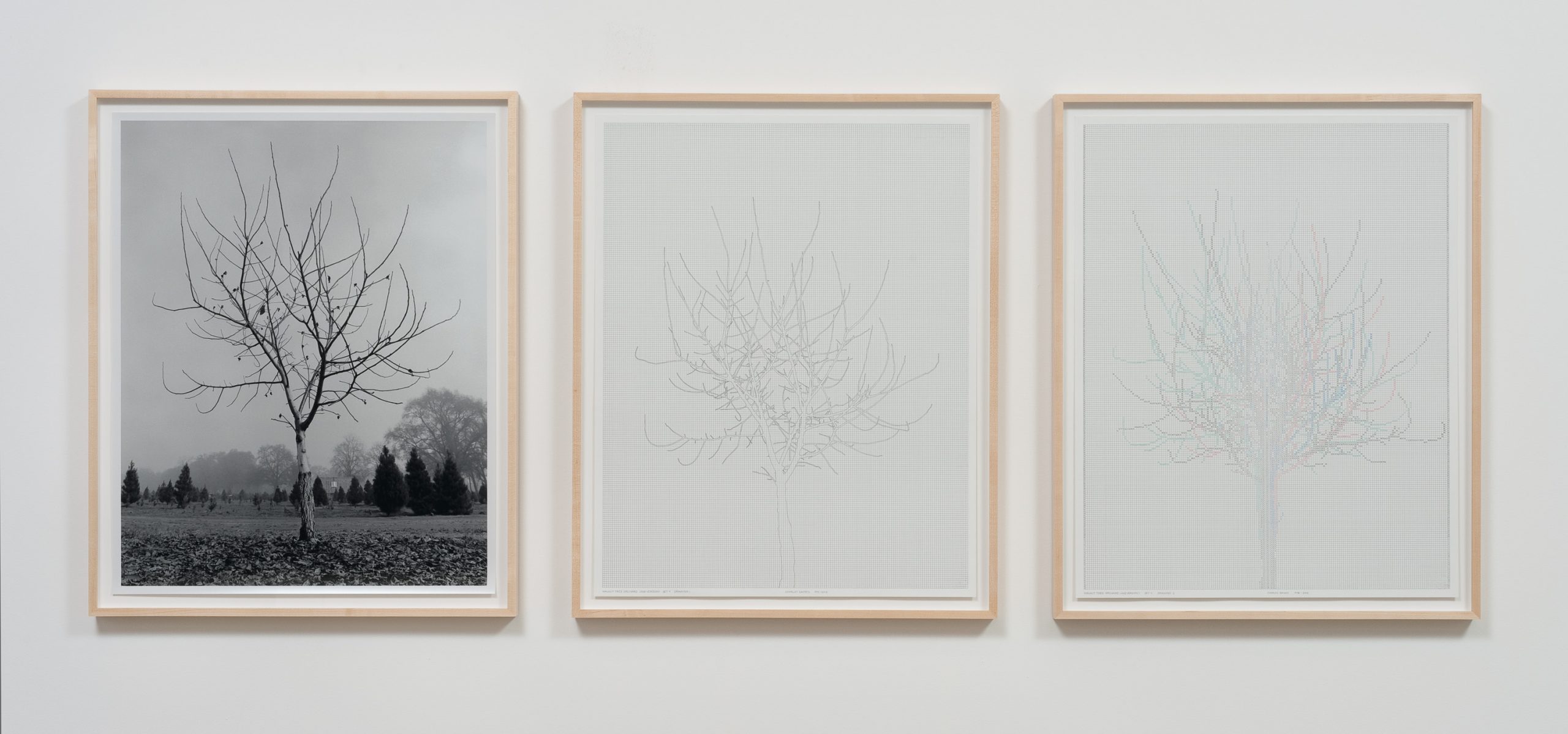 Thursday, October 18, 2018
Location:
Gallery 400
400 S. Peoria St.
SYSTEMS, STRUCTURES, AND THE POLITICS OF SUBJECTIVITY
A Talk by Charles Gaines
In this artist talk, Charles Gaines covers a survey of his artwork, from his early work in systems and numerals to his most recent work with language and representation. Gaines discusses ways the work rethinks notions of subjectivity and its manifestation in works of art. Although both share the characteristic of indeterminacy, Gaines describes the fine difference between chance and arbitrary judgments on the one hand and expressive, intuitional judgments on the other, illuminating how works of art can uniquely interrogate this difference.
Highly regarded as both a leading practitioner of conceptualism and an influential educator at the California Institute of the Arts, Los Angeles-based artist Charles Gaines (American, b. 1944) is celebrated for his works on paper and acrylic glass, photographs, drawings, musical compositions, and installations that investigate how rule-based procedures influence representation and construct meaning.
He has had over 80 one-person shows and several hundred group exhibitions in the US and abroad including the 2007 and 2015 Biennale di Venezia. In 2015, he presented a critically acclaimed retrospective exhibition at the Studio Museum in Harlem and the Hammer Museum. Gaines' work is collected internationally and at major institutions, including at the Museum of Modern Art (New York), Whitney Museum of American Art, and the Studio Museum in Harlem and the Los Angeles County Museum. His compositions created by translating revolutionary texts into musical notation have been widely performed, most recently in Australia at the 2017 Melbourne Festival, at the Brooklyn Museum in 2016, and at the 56th Biennale di Venezia, Venice. In 1977, Gaines received a grant from the National Endowment for the Arts, in 2007 a United States Artists Fellowship Award, the 2013 John Simon Guggenheim Memorial Foundation Fellowship, the 2015 CAA Artist Award for Distinguished Body of Work, and is the 2018 honored recipient of the REDCAT award. Gaines is represented by Hauser & Wirth.