Art & Art History
Voices: Charles Gaines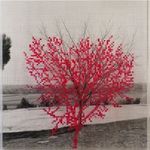 Monday, April 03, 2000–Tuesday, April 04, 2000
Location:
Gallery 400 Lecture Room
400 South Peoria Street
Charles Gaines (born 1944) discusses his art practice around the concept of metonymy and how it provides an argument for a "neo-avant-garde" that again legitimizes art as a critical practice. Today such a position is seen as an anachronism, and because of this, there seems to be a whole-sale capitulation to considerations of beauty and psychological expressionism. Gaines argues that metonymy functions to link aesthetics and social practice in a manner that is more open-ended and dynamic than what is achieved by either an art that centrally engages an institutional critique or an aesthetics that is wholly uncritical of anything.
He has exhibited extensively, with recent solo shows at Richard Heller Gallery, Santa Monica; John Weber Gallery, New York; the Institute for Research on the African Diaspora in the Americas and the Caribbean, New York; amongst many others, and group exhibitions at Rosamund Felsen Gallery, Santa Monica; Scottsdale Museum of Contemporary Art; Armory Center for the Arts, Pasadena; and Los Angeles Contemporary Museum of Art, to name a few. 
Gaines is currently the director of the program in fine arts at the California Institute of the Arts, Valencia, and has also taught previously at California Statue University and Mississippi Valley State College. He earned a BA from Jersey City State College and an MFA from Rochester Institute of Technology.