Art & Art History
Voices: Caroline Kent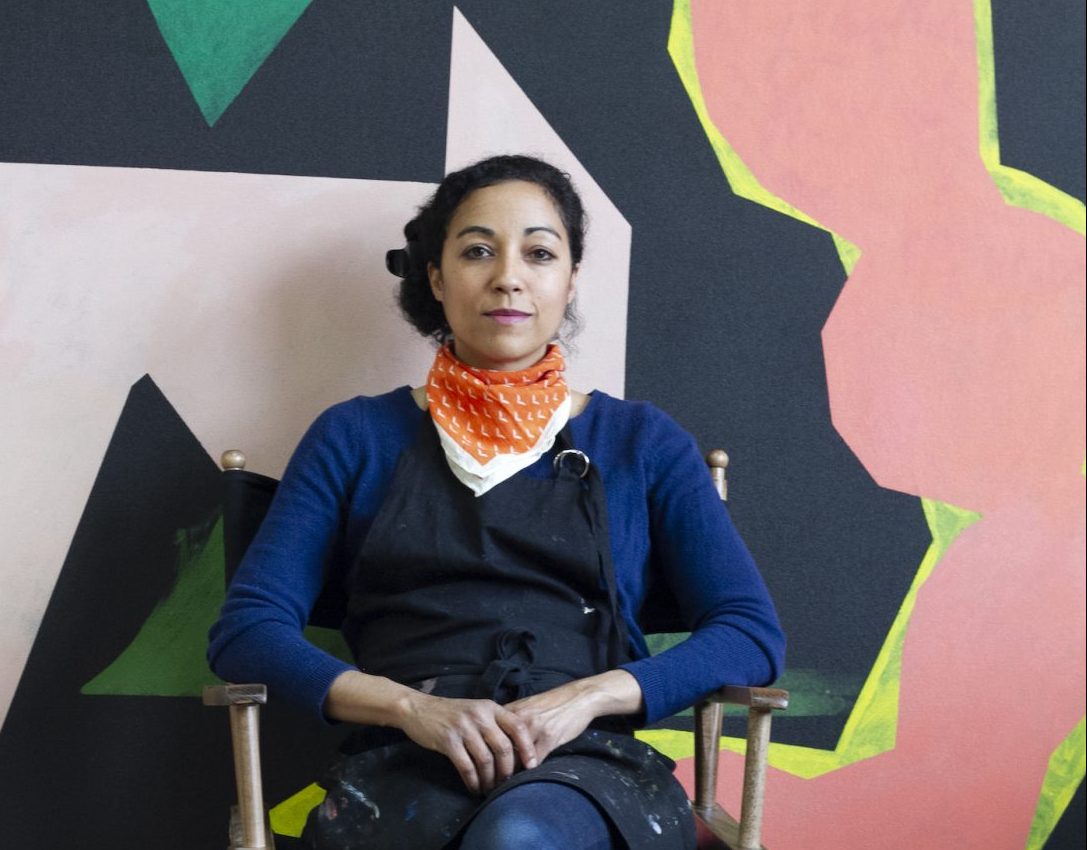 Monday, April 12, 2021
Location:
Virtual via Zoom
Caroline Kent is a Chicago-based artist that has founded her painting practice on strategies that construct language from the uncanny invention of shapes that exist between states of familiarity and ambiguity. Positing this painting language within the site of the black ground tethers language, through a metaphorical relationship, to that which is unknowable, unlocatable, and illegible which services the notion that new possibilities for communicating and language building are possible.
Kent's practice is an ongoing inquiry and dialogue with the subjects of language, painting, and abstraction. Her contributions to the discourse of abstraction and painting include alternative logics that not only address material treatment but back talks to modernist tenants by creating frameworks that are in service to intimacy, the domestic, time, and space alterity.
Over the past 4 years, Kent's expanded painting practice has become an articulation of space, object, and time through architecture, framing and performance. These forms produce choreography for bodies, allowing exhibitions to become fully involved installations. Kent's work considers that an abstract language beckons a context that speaks beyond what is possible in spoken language to the material and immaterial world.
Caroline Kent (b. 1975) Sterling, Illinois, and currently is based in Chicago, IL. She received a B.S. at Illinois State University (1998) and received her M.F.A. from The University of Minnesota (2008). Kent has exhibited nationally at The Flag Art Foundation, NY, The Art Institute of Chicago, The Walker Art Center, MN, The DePaul Art Museum, Chicago, the Museum of Contemporary Art Chicago, and The California African American Museum, LA.
Kent has received grants from The Joan Mitchell Foundation, The Pollock Krasner Foundation, The McKnight Foundation, The Jerome Foundation and was the 2020 recipient of the Chicago Artadia award. Kent's work is in the collections of The Art Institute of Chicago, The Walker Art Center, MN, and The Dallas Museum of Art, Texas. Kent is represented by Patron Gallery in Chicago and Kohn Gallery in Los Angeles.