Theatre & Music
UIC Orchestra Invitational Concert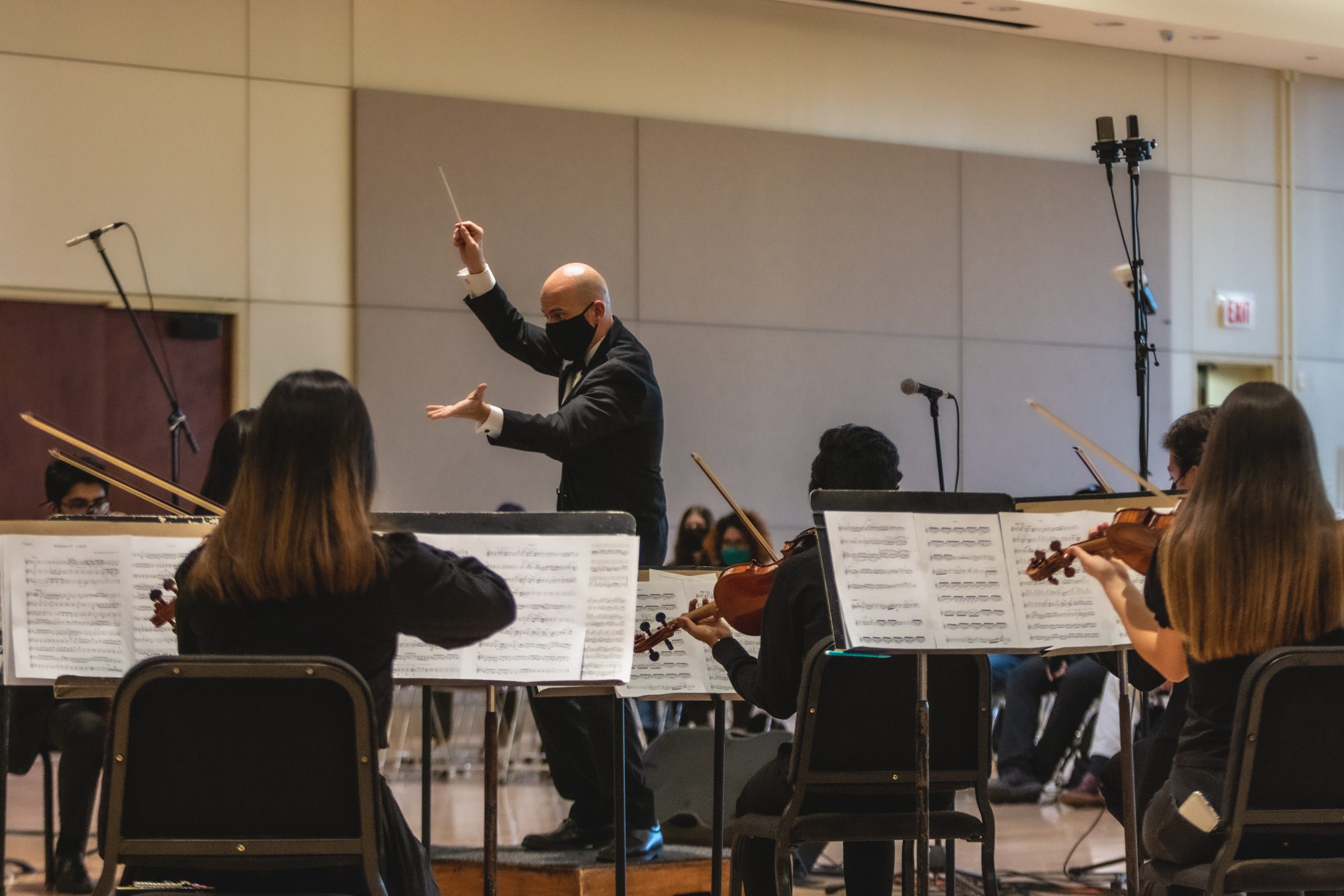 Tuesday, October 18, 2022
Location:
828 S Wolcott Ave, Chicago, IL 60612
Join us to inaugurate a new tradition and celebrate the power and beauty of music for strings. For the first-ever UIC Orchestra Invitational Concert, we welcome orchestras from two local high schools to perform: Northside College Prep, a Chicago public school, and Maine South High School from suburban Park Ridge. The UIC Orchestra headlines with a program featuring Antonin Dvorak's Serenade for Strings, Handel's Concerto Grosso in G minor, and a hair-raising arrangement from the English rock band Radiohead. And you won't want to miss the combined finale featuring 100 musicians from all three orchestras.
Click here for full concert program
All of our concerts are FREE and open to the public.
Registration is required to attend this performance, simply click the "Get Tickets" button below.
PARKING
For information on parking visit:
https://parking.uic.edu/facilities-and-maps/#west-side-parking-garages-and-lots
PUBLIC TRANSPORTATION
CTA Blue Line to UIC-Halsted. There are 3 exits from this platform. Take the far west exit with the long ramp (towards Morgan Street). There are also CTA buses (#7 and #60) that stop directly in front of our building.
ACCESSIBILITY
For accessibility, accommodations and special requests please contact Neal McCollam.
REGISTER: