Architecture
TryArch Architecture Workshop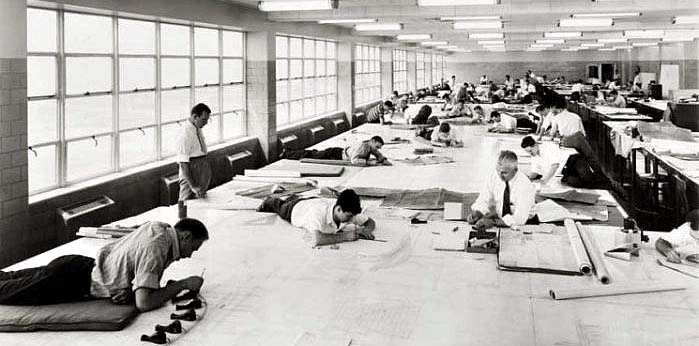 Saturday, November 23, 2019
TryArch 2019: How to Draw Like an Architect
Saturday, November 23, 2019
9:00am – 6:00pm
Workshop fee: $200 per person
(includes all supplies/materials, a light breakfast, and lunch)
What is TryArch?
TryArch is an intensive one-day workshop held each fall in which you can experience an architecture studio environment, learn about drawing and fabrication, and build content for a portfolio–just in time for graduate school applications. TryArch 2019: How to Draw Like an Architect will offer participants a chance to understand the importance of drawing in architecture. Using architectural drafting implements like a compass, scale, and s-curve, participants will generate both small and large drawings to describe an existing building. This experimental workshop will introduce participants to actual drawing skills needed to become an architect while explaining how architecture moves culture between two- and three-dimensions.
Who teaches TryArch?
The 2019 workshop will be led by Thomas Kelley. Thomas is Assistant Professor in the School of Architecture and co-founder of Norman Kelley. He was recently tapped by designer and entrepreneur Virgil Abloh to lead workshops and discussions at NikeLab's Chicago Re-Creation Center, a collaboration between Nike and Abloh. Thomas will be assisted by current graduate students. Participants will also have the opportunity to meet the Director of Graduate Studies and Graduate Advisor.
Who can attend?
Anyone! No previous experience is required. The workshop is intended for any adult or current undergraduate student who wants to learn more about what architecture is all about, get to know the School of Architecture at UIC, or create content for a grad school admission portfolio. Anyone looking for a more in-depth experience should also consider YArch, the School's month-long intensive summer design workshop. High school-aged students interested in attending a workshop should consider HiArch, a summer program for high school students.
How do I sign up?
Registration is available here: TryArch Registration
Participants must submit a $200 workshop fee. The fee will cover the cost of all supplies necessary for the workshop, a light breakfast, and lunch. The program fee is nonrefundable in the case of student withdrawal. Spots are limited and available on a first-come, first-served basis. Payment is required to reserve a spot. Registration will close November 16 or when the workshop is full.
Questions?
Contact Gwen Fullenkamp at gfullenk@uic.edu or 312-669-7803.
Image: Ford Motors bomber factory by Albert Kahn Associates, view of the drafting room, 1942. Photograph by Hedrich-Blessing. CCA Collection.