Architecture
TryArch Architecture Workshop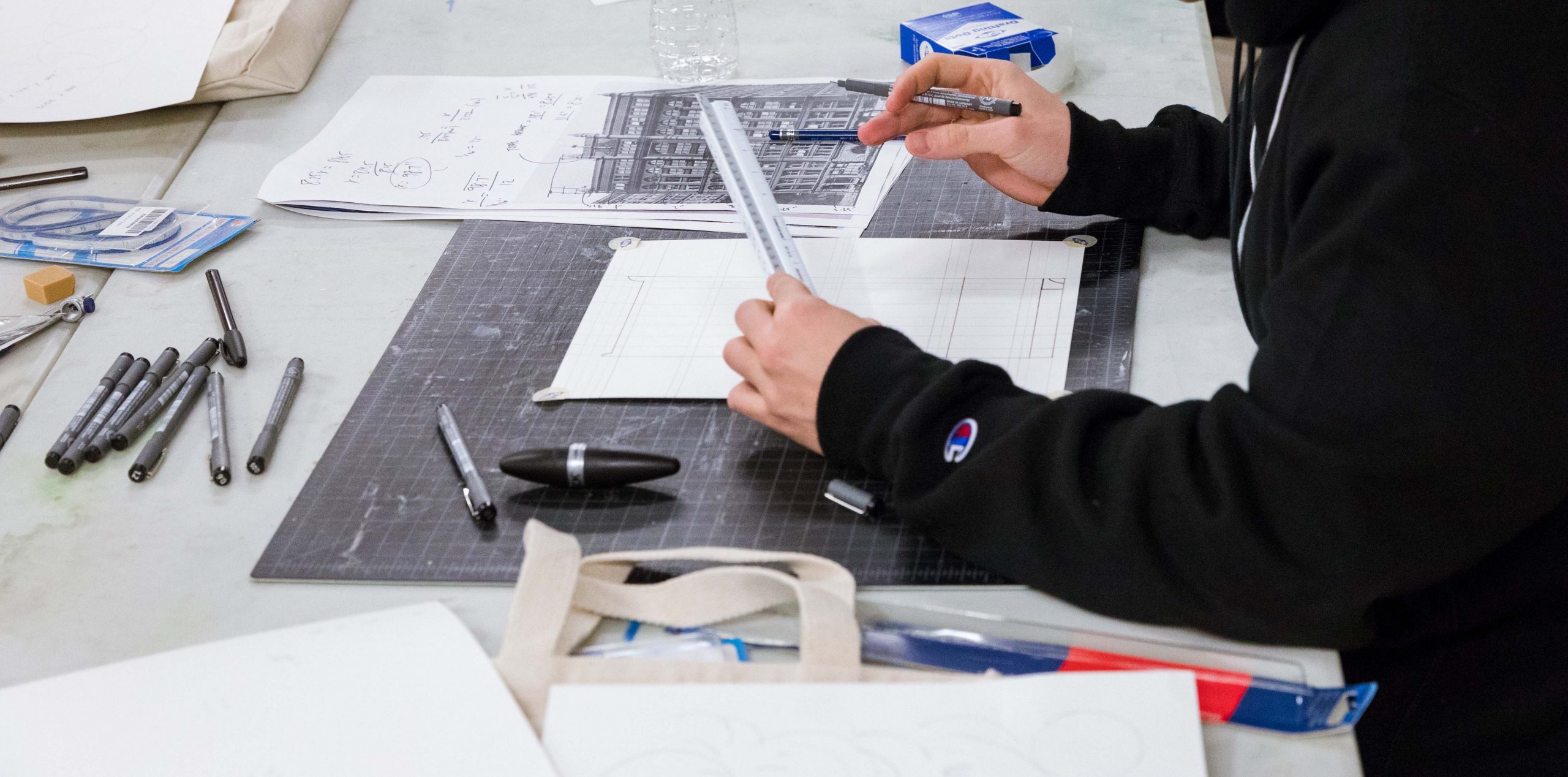 Saturday, November 21, 2020
Fall 2020 TryArch: How to Draw What You See
Saturday, November 21, 9am-4pm (Central)
Live virtual workshop, hosted on Zoom
Registration fee: $10 per student
Registration deadline: November 20, 5pm (Central)
TryArch is an annual one-day workshop in which participants learn about drawing, experience an architecture studio environment (virtually, this year), and build content for a portfolio.
TryArch 2020: How to Draw What You See
 will teach students a variety of analog and digital techniques for interpreting perceived space into an architectural graphic language. The workshop will begin with students watching one episode of Aaron Sorkin's acclaimed television series 
The West Wing
. Students will study the three-dimensional space they see on screen and translate it into two architectural drawings: a floor plan and a reflected ceiling plan. Professors
Grant Gibson
and
Thomas Kelley
will provide instruction into the world of bespoke architectural representation and learning to see through drawing.
The workshop is open to current college students or adults from any background. No previous architecture experience is required! 
Workshop requirements: Rhino 6 for Windows or Mac (free trial version available), Adobe Photoshop (free trial version available), drawing pens and paper, access to The West Wing (available with Netflix subscription or individual episode may be purchased on iTunes or Amazon), access to Zoom