Art & Art History
This Shadow is a Bit of Ideology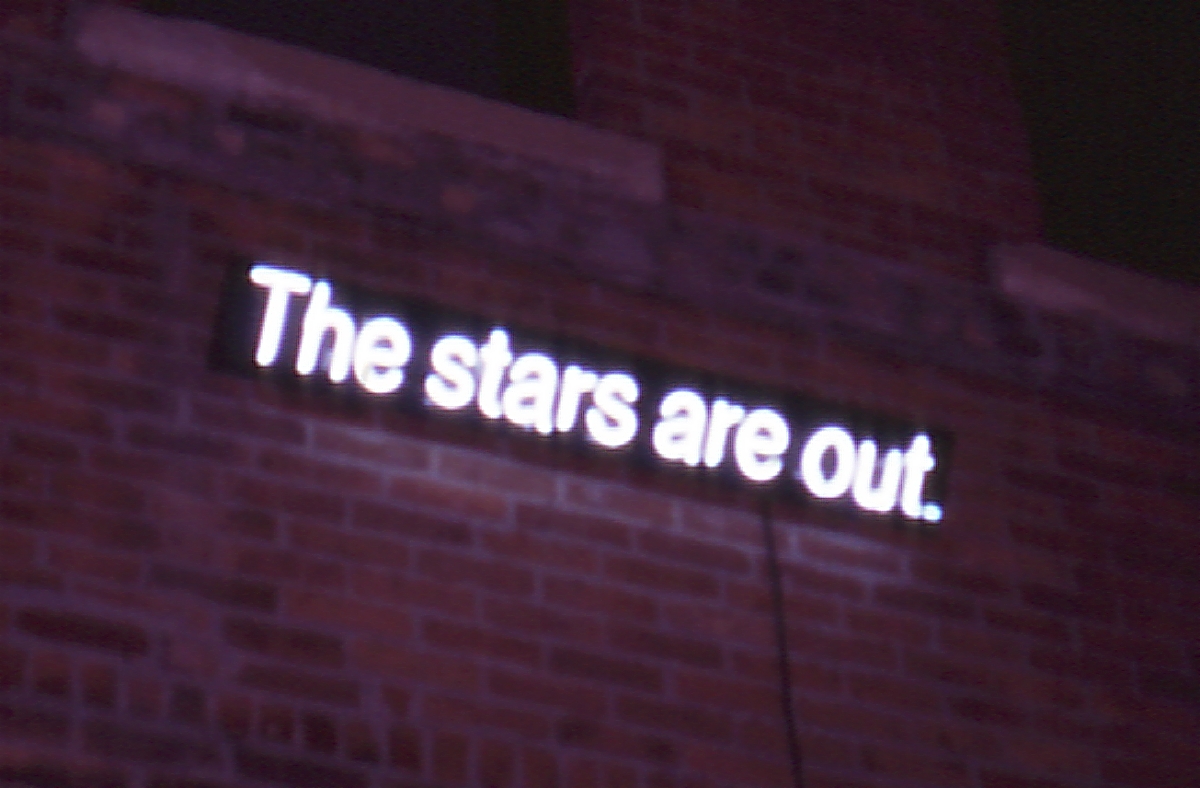 Tuesday, December 09, 2008–Saturday, January 24, 2009
Location:
Gallery 400
400 South Peoria Street, Chicago, IL 60607
Karl Erickson, Andrew Falkowski, Matt Hanner, Shana Lutker, Dave McKenzie, Debora Warner, and Jordan Wolfson.
This Shadow is a Bit of Ideology, an exhibition curated by Kelly Chen and Anthony Elms, gathers a group of artists working against the darkness cast by a long, drawn-out war, a rancorous spirit in politics, a social landscape obscured by rampant information retrieval, and a crumbling economy. The artists in the exhibition do not turn their backs on current socio-political issues, but neither do they embrace propaganda. Rather, they harness anxieties—political, economic, personal—as productive generators for form. Introspection, reflective criticism, oblique commentary, and cohabitation of past with present are just a few of the tactics by which these artists navigate progressively through the twilight.
The exhibition features the work of several artists from New York and California as well as artists from the Midwest.
Karl Erickson is a New York-based artist whose performances, drawings, videos, and posters have invoked psychedelia and transcendental experiences. His works have been recently shown at The Suburban, Oak Park, IL; Jack Hanley Gallery and Kristi Engle Gallery, both Los Angeles, CA.
Andrew Falkowski's photo-realist paintings have been exhibited in solo exhibitions at Rosamund Felsen Gallery, Santa Monica, CA; and Illinois State University, Normal, IL; and High Energy Constructs, Los Angeles, CA. He currently lives in Chicago.
Matt Hanner has exhibited his wall paintings, collages, and installations in group exhibitions at the Hyde Park Art Center, Temporary Services, and Deadtech, Chicago. Additionally, he has had exhibitions in Dallas, TX, Puerto Rico, and Denmark. He lives in Porter, IN.
Shana Lutker works in a variety of media, including sculpture, photography, and installation. Her work aims to reveal the potential of alternative narratives of history. Lutker has recently been exhibited at Susanne Vielmetter Los Angeles Projects; Wetterling Gallery, Stockholm; The Suburban, Chicago; and Harris Lieberman Gallery, New York. She lives in Los Angeles.
Dave McKenzie is a Brooklyn-based artist whose performance, video, sculpture, and installation works have been shown in solo exhibitions at the Gallery at REDCAT, Los Angeles; the Institute of Contemporary Art, Boston; and Gallery 400, Chicago. His work has also been included in PERFORMA 07; Studio Museum in Harlem; and P.S.1 Contemporary Art Center, Long Island City, NY.
Debora Warner's sound, sculpture, painting, and installation works have been shown internationally at Akira Ikeda Gallery, New York, Berlin, and Tokyo; I-20 Gallery, New York; the New Museum of Contemporary Art, New York; Michael Janssen Gallery, Berlin; and Andrew Kreps Gallery, New York. Warner currently lives in New York.
Jordan Wolfson is a New York-based artist who primarily makes films and videos. His works have been seen internationally in exhibitions at Gladstone Gallery, Brussels; Yvon Lambert, Paris; the Swiss Institute, New York; Kunsthalle Zurich, Switzerland; and the Moscow Biennial of Contemporary Art, Moscow. He shows locally with Rowley Kennerk Gallery.