Art & Art History
Screening: Brimstone & Glory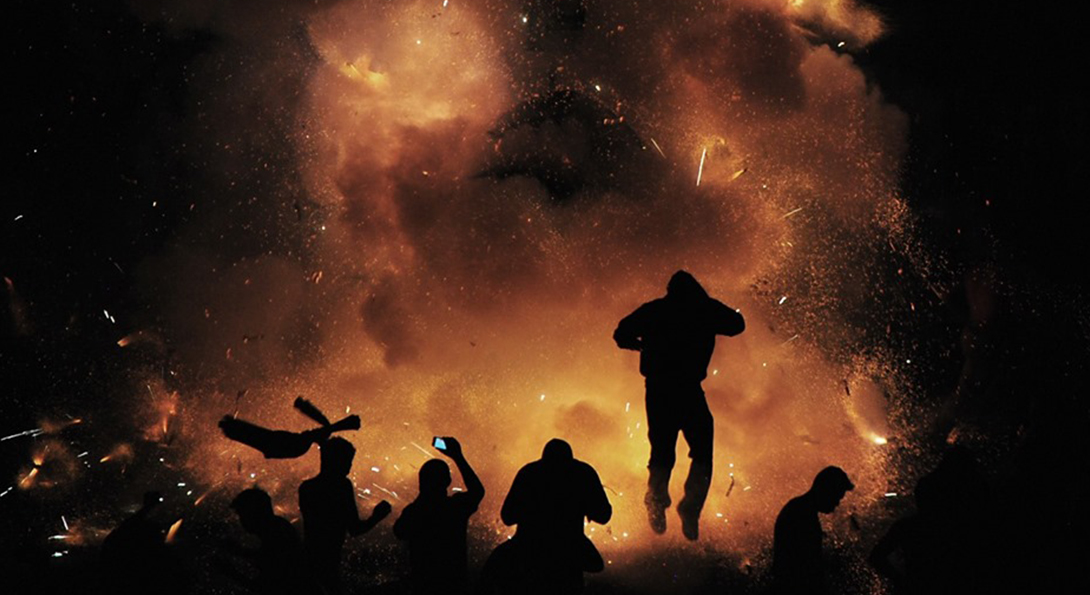 Thursday, September 19, 2019
Location:
Gallery 400 Lecture Room
400 S. Peoria Street
Chicago, IL 60607
Join us for a screening of Brimstone & Glory, a documentary directed by Viktor Jakovleski that chronicles the days and months leading up to the National Pyrotechnic Festival in the Mexican town of Tultepec, where three-quarters of the residents work in pyrotechnics.
Marked by unbridled revelry with the persistent threat of danger, this ten-day event brings up to 100,000 people to Tultepec to witness the city illuminated by exploding fireworks. The festival honors the patron saint of fireworks makers, San Juan de Dios, who is said to protect them from harm as they navigate the flames.
This program is presented in conjunction with Adela Goldbard's exhibition at Gallery 400, The Last Judgment on view until October 19.
Gallery400 is a program partner of Chicago Architecture Biennial