Theatre & Music
Project Stage – Science Theatre Institute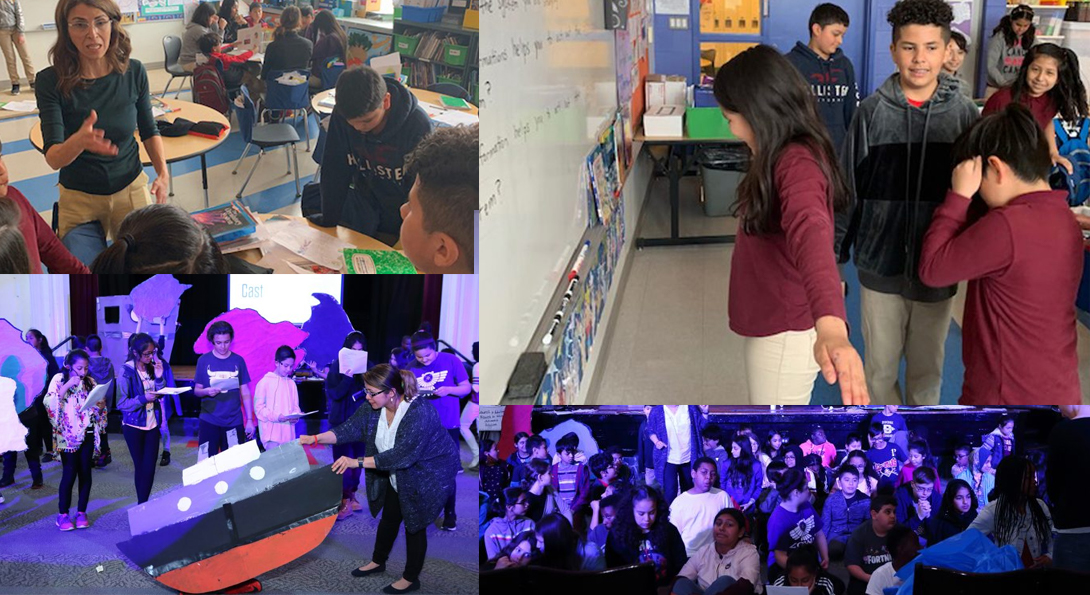 Saturday, October 29, 2022
A day of exploration for K-8 teachers, administrators, informal science educators, teaching artists, and other educators interested in the intersections of sciences, literacies, and the performing arts.
CPS teachers and UIC educators will engage institute participants in examples of teaching and learning that have taken place in classrooms over the last few years, along with discussions on curricular and instructional ideas associated with acting out science. No prior performing arts experience is needed and the institute will be accessible to all participants.
Project STAGE (Science Theatre for Advancing Generative Engagement) is an NSF-funded, multi-year collaboration among UIC's Department of Curriculum and Instruction, UIC's School of Theatre and Music, and Chicago Public Schools (CPS) to design and study teaching and learning science through movement and the arts.