Art & Art History
Portal: online screenings | Shelly Bahl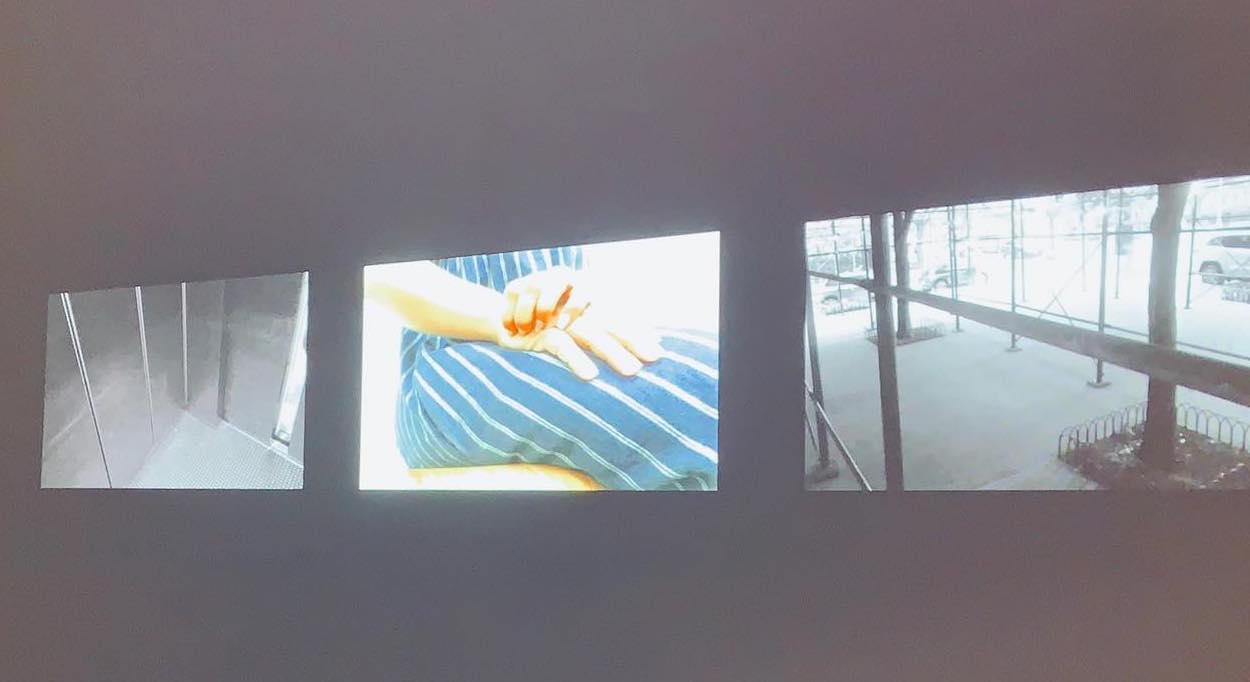 Monday, November 02, 2020–Sunday, November 22, 2020
Location:
Gallery 400
400 South Peoria Street, Chicago, IL 60607
Shelly Bahl
We Know What Is and Is Not, 2019
Three channel video, 2:54 minutes. Courtesy the artist.
During the COVID-19 stay at home period, Gallery 400 presents a series of online screenings featuring work by artists who have previously exhibited at the Gallery. Each work will stream on the Gallery 400 website for two weeks.
About this work, Shelly Bahl says, "I am currently developing new drawings and interdisciplinary works based on the fictionalized lives of historical figures such as Amru Sani and Sneha Anne Phillip. Similar to the women I have previously researched for projects such as International Woman of Mystery (2008-10), Sneha Anne Phillip is an enigmatic Indian-American woman who went missing in NYC on the night before 9/11. Her life was reduced to a sensationalized media story. I have created a 3 channel video and photographs with various overlapping and contradictory narratives at play."
Shelly Bahl was born in Benares, India, raised in Toronto and is currently based in New York City. Her interdisciplinary work in drawing, painting, sculpture/ installation, performance, photography and video has appeared in a number of solo and group exhibitions in North America and internationally. Her art practice explores the strange and surreal aspects of trans-cultural feminist narratives, hybrid visual cultures, and old and new forms of colonization.
Select exhibitions include: Dr. Bhau Daji Lad Museum, Mumbai; Asian Arts Initiative, Philadelphia; ABC No Rio (In Exile)/ Bullet Space Gallery, NY; Villa Terrace Museum, Milwaukee; Shirin Gallery, NY; Queens Museum of Art, NY; White Box, NY; Art Gallery of Greater Victoria, BC; and the Mattress Factory, Pittsburgh. She has participated in short and long-term artist residencies at: Religare Arts Initiative, Delhi; Artists Alliance, NY; Banff Centre For the Arts; Matucana 100, Santiago; Vermont Studio Center; and Sanskriti Kendra Foundation, Delhi. Most recently, she was an Artist-In-Residence at BRIC and the Center For Book Arts in NYC. She has also worked with a number of arts organizations as an educator, curator and arts programmer, and is currently teaching at Saint Francis College in Brooklyn.
Shelley Bahl exhibited her dual channel video House of the Rising Sun at Gallery 400 as part of the 2012 show Radiate: Art of the South Asian Diaspora. Curated by Kathryn Myers, this group show featured 11 artists – Amina Ahmed, Shelly Bahl, Siona Benjamin, Neil Chowdhury, Anjali Deshmukh, Vijay Kumar, Annu Palakunnathu Matthew, Samantra Batra Mehta, Ebenezer, Sunder Singh, and Tenzin Wangchuk – who reside in the Northeastern United States and share origins and connections in South Asia.