Art & Art History
Oral Histories and Narratives Around HIV/AIDS Today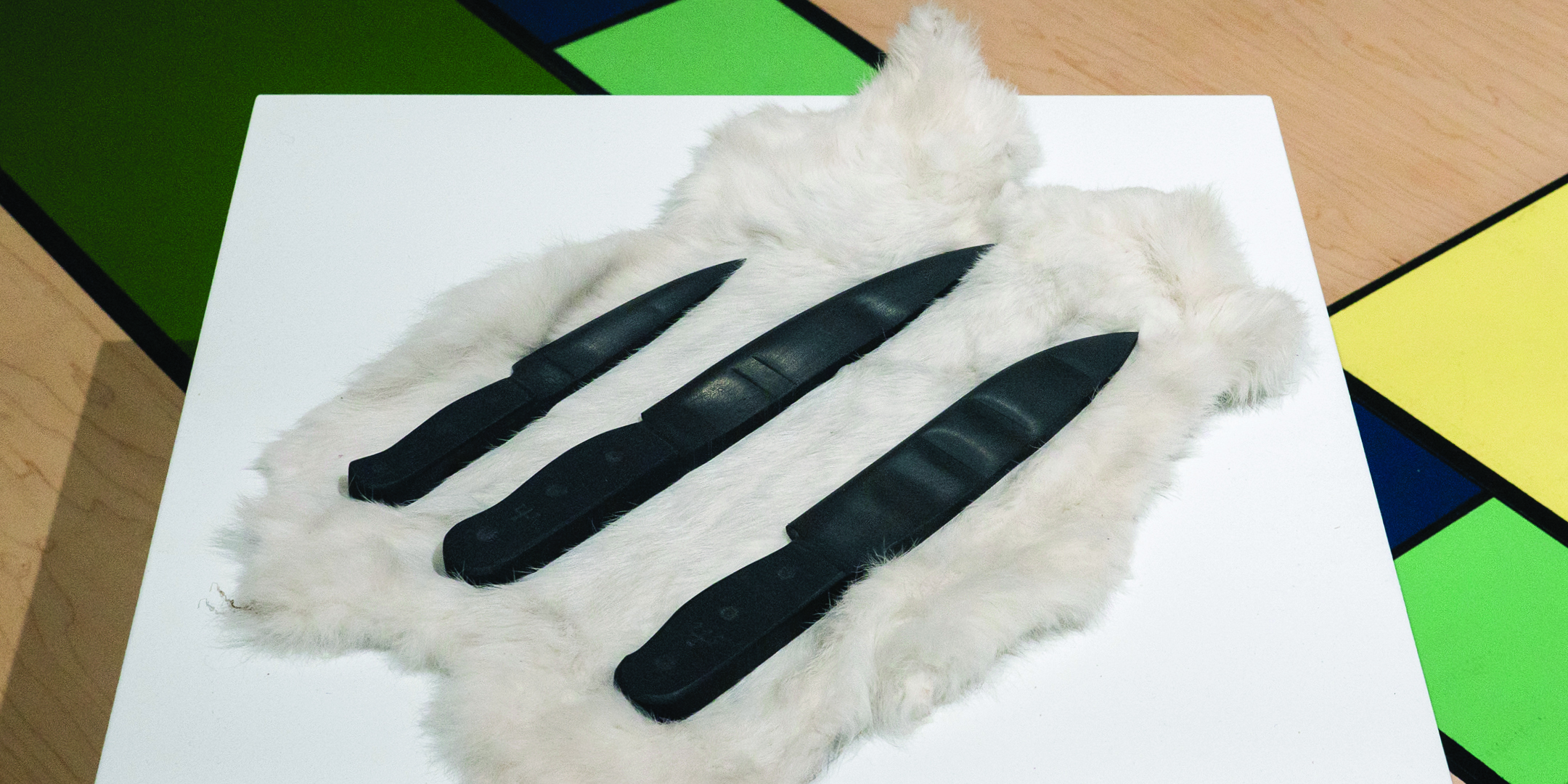 Thursday, March 16, 2023
Location:
Virtual via Zoom
What are the cultural perceptions of HIV/AIDS today? While the disease continues to disproportionately affect queer folks, Black women, and those living in poverty, advancements in modern medicine have ushered in pre- and post-exposure treatments, such as Truvada and Descovy among others, which have made the once deadly disease efficiently treatable.
In this conversation, UIC professor Jennifer Brier, Debra Fleming, Gregg Bordowitz, and Dan Berger discuss their lived experiences and research around the epidemic. Brier and Fleming have collaborated on I'm Still Surviving, a project centered on oral histories of women living with HIV/AIDS. A member of ACT UP (AIDS Coalition to Unleash Power) during the 1980s, Bordowitz has employed video and writing as means for empowering those living with HIV/AIDS. Dr. Berger has extensively conducted research and HIV-related clinical trials that have led to effective antiretroviral therapy. Together, the four examine conceptions of the disease in the past, present, and future.
ABOUT
Jennifer Brier is a professor of gender, women's studies, and history at the University of Illinois at Chicago, where she also directs the program in gender and women's studies. She specializes in U.S. history of sexuality and gender, the history of HIV/AIDS, and public history. She is the author of Infectious Ideas: U.S. Political Response to the AIDS Crisis (2009). She guest-edited and contributed to "HIV/AIDS in U.S. History: Interchange," in the Journal of American History (September 2017), the first feature-length piece on the subject to appear in the journal. She also coedited, with Jim Downs and Jennifer Morgan, Connexions: Histories of Race and Sex in North America (2016). With Jill Austin, Brier cocurated Out in Chicago, the Chicago History Museum's award-winning exhibition on local LGBT history; coedited the companion anthology; and wrote the introductory essay entitled "Out in Chicago: Exhibiting LGBT History at the Crossroads."
Brier is at work on a major public history project called History Moves, a community-curated mobile gallery that will provide a space for Chicago-based community organizers and activists to share their histories with a wide audience. Since 2015, History Moves has also partnered with the Women's Interagency HIV Study to collect and curate the stories of nearly forty women living with HIV/AIDS in a multimedia project, "I'm Still Surviving."
Gregg Bordowitz is an artist and writer. For the past three years, Bordowitz turned his attention to performance. Testing Some Beliefs is an improvisational lecture that he delivered at Iceberg Projects (Chicago), Murray Guy (New York), Temple Gallery (Philadelphia), and the Modern Art Museum of Fort Worth (Texas). He wrote and directed Sex Mitigating Death: On Discourse and Drives: A Meditative Poem, presented March 18th, 2011, at the Tate Modern, London. He also directed and wrote an opera titled The History of Sexuality Volume One By Michel Foucault: An Opera, which premiered October 1 and 2, 2010 at Tanzquartier Wien, Austria.  His most recent book, General Idea: Imagevirus, was published by Afterall Books in 2010. A collection of his writings — titled The AIDS Crisis Is Ridiculous and Other Writings 1986-2003 — was published by MIT Press in the fall of 2004. For this book, Bordowitz received the 2006 Frank Jewitt Mather Award from the College Art Association.  In addition, he has received a Rockefeller Intercultural Arts Fellowship and a John Simon Guggenheim Memorial Fellowship, among other grants and awards. His films, including Fast Trip Long Drop (1993), A Cloud In Trousers (1995), The Suicide  (1996), and Habit (2001) have been widely shown in festivals, museums, movie theaters, and broadcast internationally.  Professor Bordowitz teaches in the Film, Video, New Media, and Animation Department at the School of the Art Institute of Chicago, and he is on the faculty of the Whitney Museum Independent Study Program.
Dr. Daniel S. Berger is a leading HIV specialist in the U.S. He is Associate Professor of Medicine at the University of Illinois and founder of Northstar Medical Center, the largest private HIV-treatment and research center in Greater Chicago. Dr. Berger is well known nationally and internationally among researchers and individuals engaged in HIV drug development. He has published more than 70 articles and abstracts in peer-reviewed medical journals and international conferences on antiretroviral therapy and other HIV-related treatment. Dr. Berger has conducted more than 200 HIV-related clinical research trials and published extensively in medical journals including the Lancet and the New England Journal of Medicine.
In 2021, Dr. Berger was the recipient of the Visual AIDS Vanguard Award (VAVA) in New York for his exceptional work as an HIV specialist who has made essential contributions to HIV and AIDS medical treatments, as well as his passion for art and the legacy of art AIDS activism as a collector, curator, archivist, and philanthropist. As an active patron of the arts, in 2010, Dr. Berger founded Iceberg Projects, an alternative exhibition space in Chicago.
ACCESS INFORMATION: This program is free and CART captioning will be available. For questions and access accommodations, email gallery400engagement@gmail.com.