Art & Art History
Making Chances Closing Reception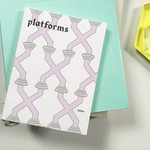 Saturday, December 12, 2015
Location:
Gallery 400
400 S. Peoria St.
Please join Chances Dances for a public conversation* at the close of their tenth year of organizing and the Making Chances exhibition. Past and present organizers will speak about the history of Chances Dances, a queer dance party and safe space in Chicago, and the mission and methods of the Critical Fierceness Grant, an artist microgrant funded and administered by Chances. The panelists will also reconstruct a narrative of the socio-economic conditions under which the collectively run party has evolved, with a focus on core values such as promotion of the arts, financial transparency, consensus, and community accountability. As Chances has grown from a messy Monday night party in a taqueria's back bar into an unofficial institution in its own right, they have turned attention to redefining their position in relation to a changing art/activism scene and the trajectories of organizers' individual careers over ten years in Chicago. As such, they often grapple with issues such as the limits of work, self care/community care, saying "no" and "yes," and the tensions and contradictions of a practice straddling fine art, nightlife, and social justice.
Following the panel will be a closing reception for the Making Chances exhibition and a catalogue release party for Platforms, featuring work from the citywide retrospective of the same name commemorating ten years of art and work by Chances organizers, community members, and Critical Fierceness grantees and finalists. The Platforms catalogue features full color documentation of all eight Platforms exhibitions, the three-month schedule of performances and parties, and ephemera from Chances' ten-year herstory.
Contributing writers for Platforms are: Kemi Adeyemi, Claire Arctander, Gordon Hall, Megan Milks, Matt Morris, John Neff & Lorelei Stewart, Roy Perez, Sharmyn Cruz Rivera, Micah Salkind, and Anna Martine Whitehead.