Art & Art History
I Accidentally Turned Off the Sun: 2012 UIC Art MFA Thesis Exhibition 4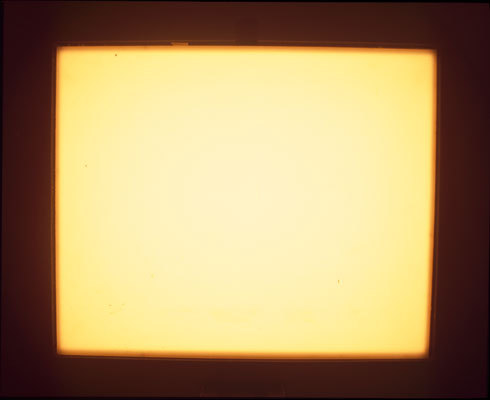 Tuesday, April 10, 2012–Saturday, April 14, 2012
Location:
Gallery 400
400 South Peoria Street, Chicago, IL 60607
Nina Barnett, Chaz Evans, Kasia Houlihan, Mark Kent, and Brendan Meara
The fourth in a series of four UIC MFA Thesis Exhibitions in Studio Arts, Photography, Moving Image, and New Media Arts.
Nina Barnett 's practice addresses transition, distance, and exploration, both horizontal and vertical. Her current investigations concern aspects of holes, tunnelling (mining), and depth through drawing, video, and sculpture. Barnett hails from Johannesburg, South Africa, where she received a BA at the University of Witwatersrand.
Chaz Evans is an artist, media art historian, and the artistic director of parker, a performance collective based in Chicago. His work investigates the points at which software and performance intersect, using methods that apply historical forms of critique to emerging disciplines of media and technology. He has exhibited at such venues as Eastern Expansion Gallery, Chicago; Chopin Theatre, Chicago; the Hyde Park Art Center, Chicago; and the Evanston Art Center. Evans received a BA from North Park University in Theatre and Performance and an MA in Art History from the University of Illinois at Chicago.
Kasia Houlihan works in a variety of media in an effort to get at the experience of relating. With photography, drawing, video, performance, audio, sculpture, she chips away at such concepts as closeness and distance, thresholds, and control. She has exhibited at venues such as Comfort Station, Chicago; Museum of Contemporary Art, North Miami; and the de la Cruz Collection Contemporary Art Space, Miami. Houlihan received a BA from the University of Chicago.
Mark Kent originally hails from Ireland and has been leading a nomadic existence around Europe for the last ten years, creating films resulting from his experiences. Kent has exhibited work at Buro Leeuwarden, the Netherlands; SKAM e.V, Hamburg; Galerie Conrads, Düsseldorf; and Ellen de Bruijne PROJECTS, Amsterdam.
Brendan Meara is a media artist whose work addresses themes of identity, moral value, greed, freedom, obsession, existence, reason, faith, suicide, and humor. His work has been exhibited at the University of the Americas, Puebla, Mexico; Review Studios, Kansas City; Roots and Culture, Chicago; and Alderman Exhibitions, Chicago. Meara will have a forthcoming 'Artist Edition 10″ LP' on Positive Beat Recordings, Chicago. He received a BFA from the Kansas City Art Institute in 2004.