Art & Art History
Homegrown Justice Food Stand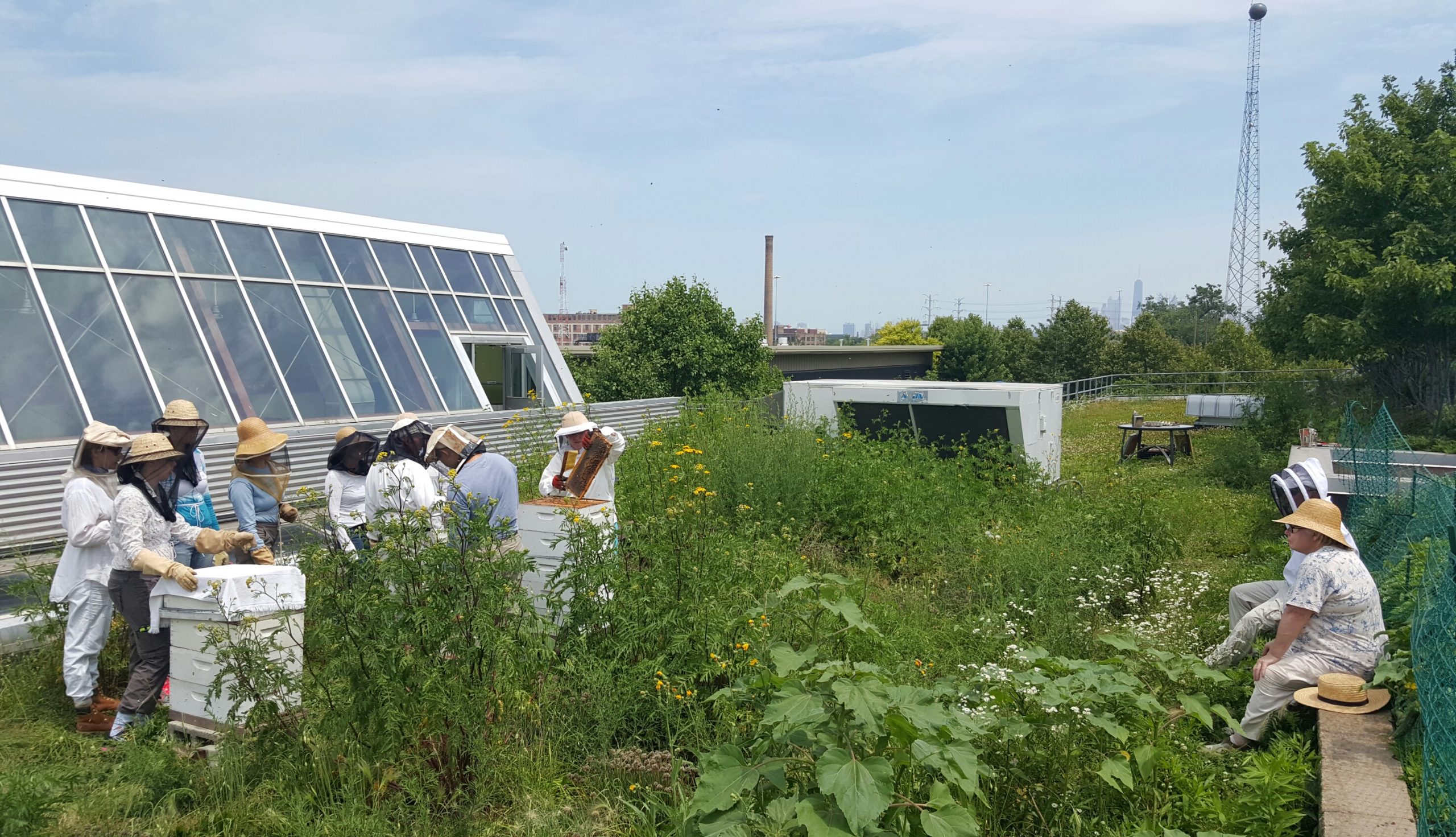 Saturday, April 22, 2017–Sunday, April 23, 2017
Location:
Gallery 400
400 S. Peoria
Open Engagement: Homegrown Justice Stand
April 22-23, 10am-6pm
During the Open Engagement conference, visit the Homegrown Justice Stand within Gallery 400's exhibition The Earth Will Not Abide, featuring Chicago-based sustainable food companies that strive to support and uplift their communities socially and environmentally. Indulge in locally harvested tea and honey from GrowAsis Urban Garden Consulting, Chicago Honey Co-op, and Westside Bee Boyz while fulfilling your sweet tooth with vegan truffles from Mindful Indulgences. Delicious products will be available for purchase from each vendor.
Saturday, April 22, 10am-6pm
Vendors:
GrowAsis 
GrowAsis Urban Garden Consulting, Inc. is a multifaceted entity involved in empowering people to grow their own food by giving advice on garden practices and sharing knowledge on the nature of sustainability. Encouraging earth stewardship by taking care of the land through urban garden methods is the principle of this business with a policy of promoting food security.
Chicago Honey Co-op 
The Chicago Honey Co-op is a Chicago-area beekeeping cooperative. We have approximately fifty beehives on the South and West sides of Chicago. We teach classes, do school visits, go to farmers markets and help our bees pollinate Chicago's flowers and flowering plants. We advocate for harmony among people, nature, and food.
Sunday, April 23, 10am-6pm
Vendor:
Mindful Indulgences 
Mindful Indulgences are created out of an awareness of how food impacts our well-being and quality of life. Each consciously curated confection is made with certified organic, vegan, and fair-trade semi-sweet chocolate and infused with certified organic and fair-trade super spices. The nutritional value of each truffle is as much about the healthful nutrient rich ingredients used as it is about the ingredients they do not contain. The highest quality chocolate and Ayurvedic spices are selected with the confidence that each confection is healthful and sustainable.