Art & Art History
Gozié Ojini: Currents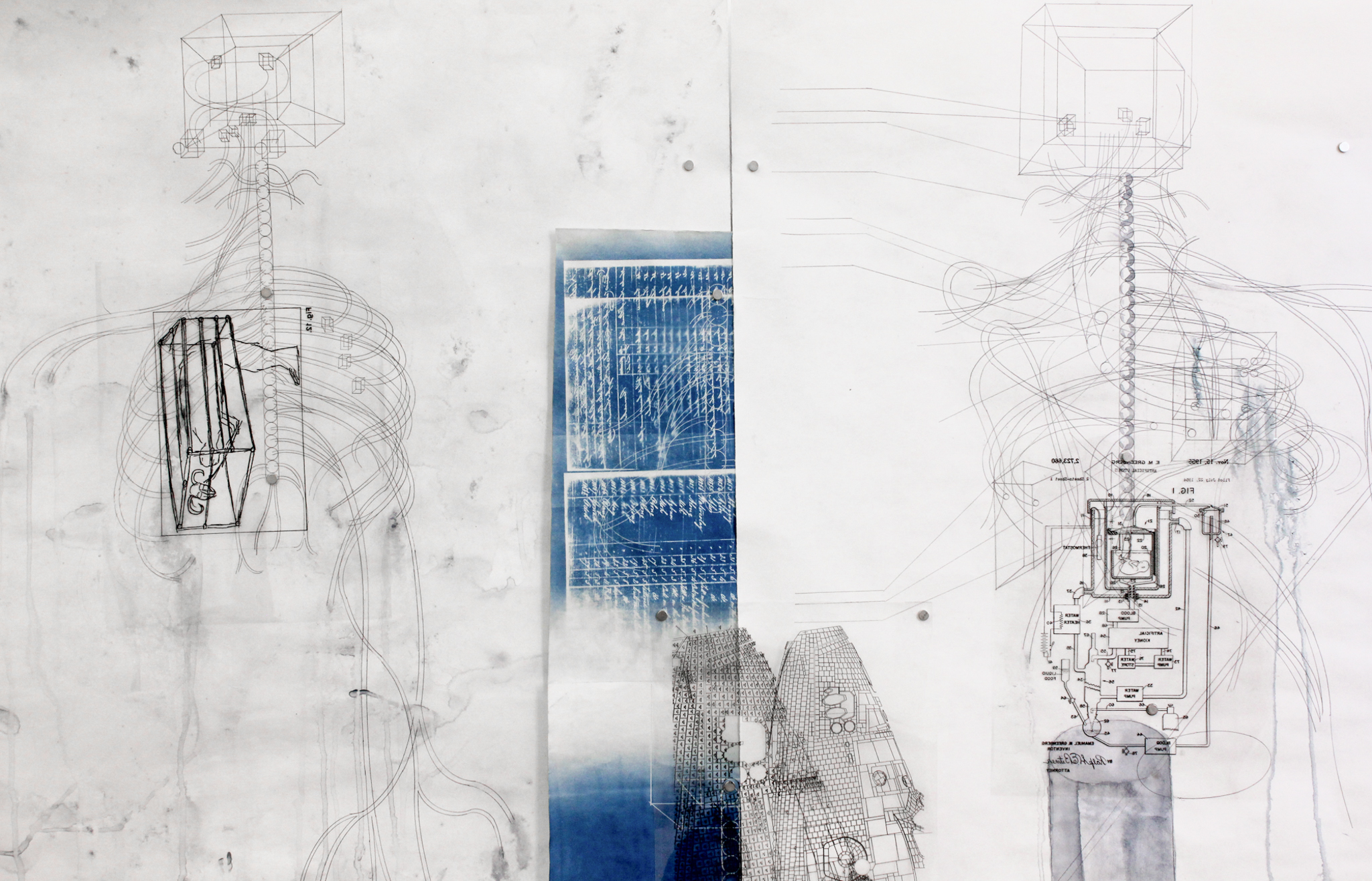 Thursday, July 20, 2023
Location:
Gallery 400
400 South peoria
Los Angeles-based artist Gozié Ojini is invested in the residues of disembodied labor. For this performance, he employs water from the Atlantic Ocean and artificially produced sweat to consider the material and poetic meanings surrounding labor, diaspora, and the Middle Passage. These liquid combinations are avenues for tracing and examining the histories of forced migration and labor of Africans to the Americas through light, sound, and choreographed movement. 
In the spirit of collaboration, this performance draws inspiration from artists Noon Trȃn and Miles Martinez 2019's performance Duck Standing On One Leg at the Hammer Museum. It also grows from Ojini's friendship with exhibiting artist Derrick Woods-Morrow at the Skowhegan School of Painting and Sculpture where it premiered in 2022. In this Chicago iteration, developed in partnership with Woods-Morrow and curator Kristin Korolowicz, audiences are invited to participate in an articulation of physical-emotional memory by drinking the artificially produced sweat provided by the artist.
ABOUT:
Gozié Ojini is an artist working primarily in sculpture and installation. His works employ careful gestures with found objects and readymades to explore ideas about disembodied labor, non-performance, and the alignment of object and subject. Ojini draws from his identity as a Black American, ethnographic studies of West African religious traditions, histories of forced migration through the Middle Passage, and object-oriented ontology to produce a wide range of assemblage-based works. He is currently based in Los Angeles and has recently been accepted to the Yale School of Art as a 2025 Sculpture MFA candidate.
ACCESS INFORMATION: This program is free and open to the public. For questions and access accommodations, email gallery400engagement@gmail.com.