Architecture
Fall 2021 TryArch Workshop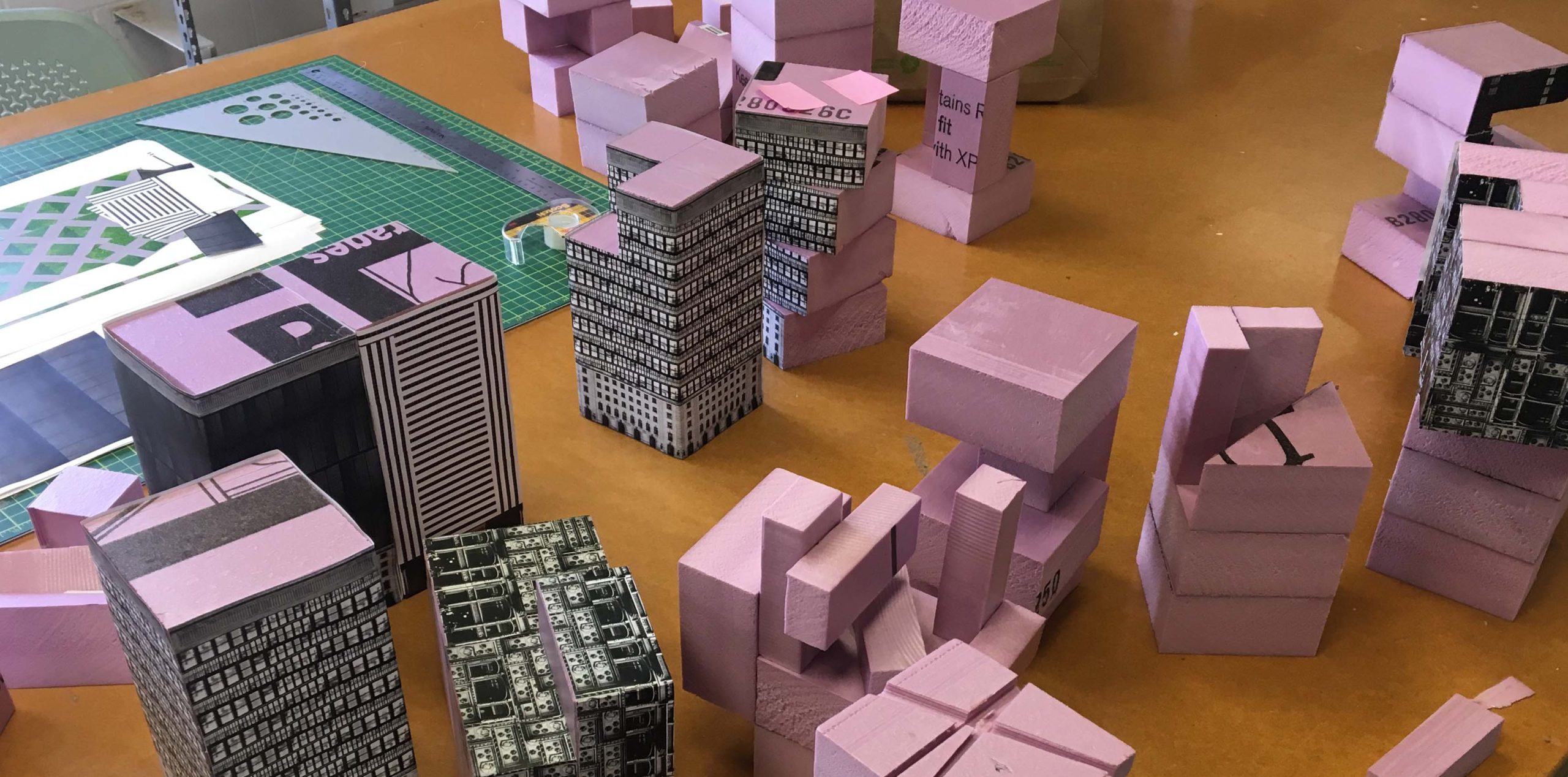 Saturday, November 13, 2021
Fall 2021 TryArch Workshop
Architecture: Big and Small
Saturday, November 13, 9am-5pm
Registration fee: $30 per student
Registration deadline: November 12, 9am (Central)
TryArch is an intensive one-day workshop in which participants learn a little bit about what it means to study architecture, experience a studio environment, and build content for a portfolio. The 2021 workshop, Architecture: Big and Small, will be a day-long charette centered on the creation of physical models that focus on interior spaces and their connections. Participants will be tasked with assembling a series of volumes and defining spatial scenarios through the use of color, pattern, and scale.
The workshop will be held in the School of Architecture (845 W Harrison St). Participants will also have the opportunity to see the graduate studio and meet the Director of Graduate Studies, David Brown. The registration fee includes lunch and all necessary workshop materials.
Who can attend?
Anyone! 
No previous experience is required.
 The workshop is intended for any adult or current undergraduate student who wants to learn more about what architecture is all about, get to know the School of Architecture at UIC, or create content for a grad school admission portfolio. Anyone looking for a more in-depth experience should also consider
YArch
, the School's month-long intensive summer design workshop. High school-aged students should consider 
HiArch
, a summer program for high school students.
All participants must follow all current UIC COVID-19 protocols, including wearing a mask that covers the nose and mouth while indoors. Visitors must also submit a health screening before coming to campus to confirm that they do not have any COVID-19 symptoms and have not recently tested positive for COVID-19.
How do I sign up?
Participants must submit the online registration form with a $30 workshop fee, payable by credit card. Registration will close November 12 at 9am or when the workshop is full. Early registration is encouraged. The registration fee is non-refundable.
Questions?