Art & Art History
Experiment 400/5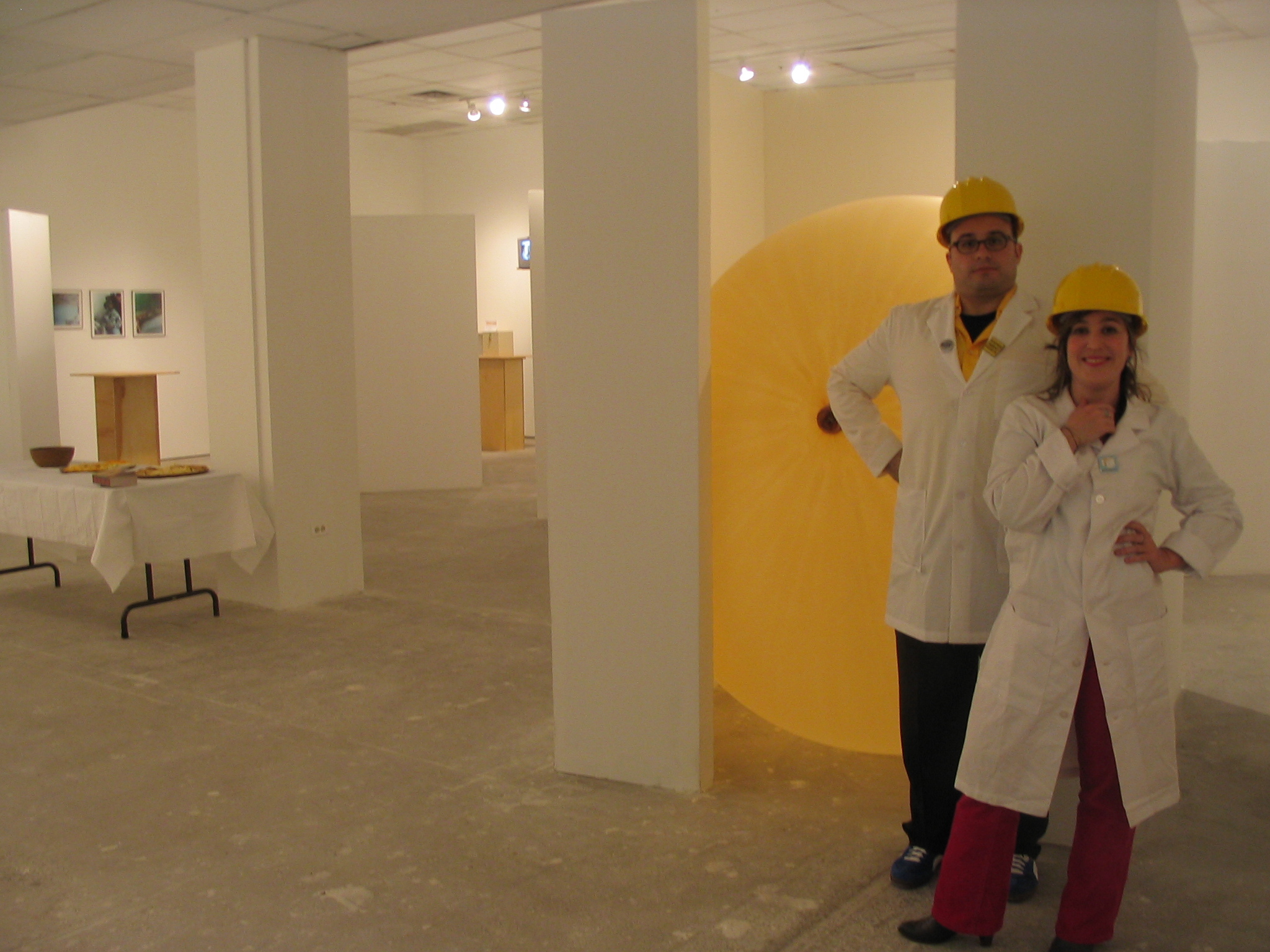 Tuesday, November 01, 2005–Saturday, November 19, 2005
Location:
Gallery 400
400 South Peoria Street, Chicago, IL 60607
Jason Dunda and Teena McClelland
"The Alliance of Pentaphilic Curators is a little-known yet complicated institution whose origins are terribly important. Their inaugural Chicago endeavor is yet another meditation upon multiples of five and Gallery 400 is very lucky to have it. The Alliance has been working sort of hard on Experiment 400/5 and is pretty ambivalent about showing you the results. That is all."
–The Alliance of Pentaphilic Curators
With a tongue-in-cheek curatorial style, Experiment 400/5 seeks to question and play with the structure of gallery systems. The Alliance of Pentaphilic Curators (Chicago-based artists Jason Dunda and Teena McClelland) is building 25 exhibition spaces that include five small gallery cubicles within Gallery 400, dividing the space into microcosms that will hold multiple three-day exhibitions over the course of the project. The artists, chosen by an open call, will install work on the first day, hold a reception on the second day, and de-install on the third day. Both artists of and visitors to this exhibition are invited to participate in a sociological and scientific experiment of gallery and museum culture in constant flux.
Annette Ferrara, in her essay on the exhibition, describes the foundations of Experiment 400/5 thusly:
Mr. Dunda and Mademoiselle McClelland started fomenting plans for the disruptive and yet very humorous Alliance during a painting and drawing class they taught together at the School of the Art Institute of Chicago, the prestigious art degree-granting institution of higher learning they both attended. The premise of Experiment 400/5 is simple at the same time it is complex and completely confusing: utter curatorial chaos caused by putting out an open call to artists of the emerging to established varieties to display whatever the hell they want in five rooms, or on five tables, five shelves, five walls, or five television sets, over the course of 125 blocks of three exhibition days each. Whew.
Experiment 400/5 was commissioned as one of the projects in the 2005 At the Edge: Innovative Art in Chicago
series.
Related: