Art & Art History
Embodiment Abstracted: The Influence of Yvonne Rainer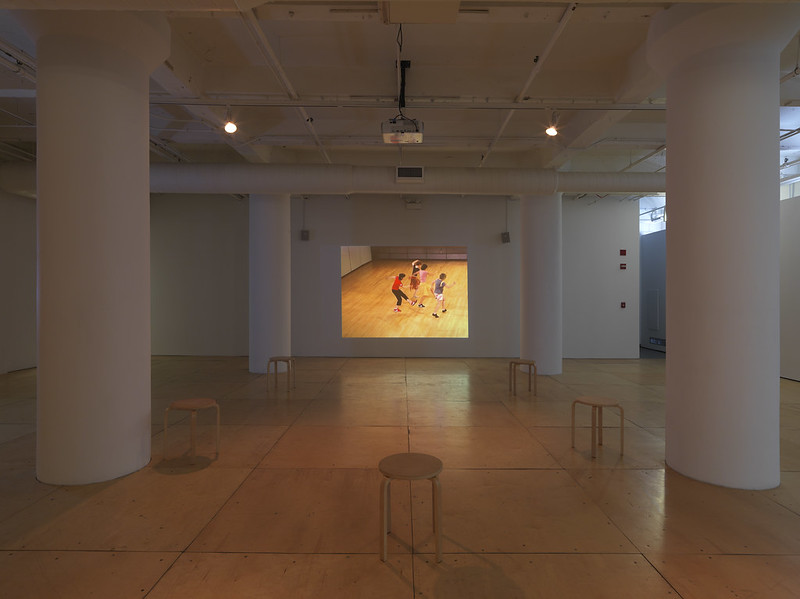 Friday, January 13, 2017–Saturday, March 04, 2017
Location:
Gallery 400
400 South Peoria Street, Chicago, IL 60607
Yvonne Rainer, Natalie Bookchin, Gregg Bordowitz, Anne Teresa De Keersmaeker, Ralph Lemon, Simon Leung, Meg Stuart.
Since the 1960s, Yvonne Rainer's dance has shown us what is possible when ordinary movement is made into the material of a work of art. Never a rote imitation of everyday activities, Rainer's choreography is abstracted enough to keep viewers looking and questioning, their expectations challenged by forms that come lovingly close to everyday life in all of its particularity, but remain distanced enough to be critical or analytical at the same time. Embodiment Abstracted: The Influence of Yvonne Rainer gathers together works made by contemporary artists who take up Rainer's experimental approach to the body in performance and explore its political implications with fresh eyes. These artists influenced by Rainer—Ralph Lemon, Gregg Bordowitz, Simon Leung, Natalie Bookchin, Anne Teresa De Keersmaeker, and Meg Stuart—create situations or tell stories in which the specific ways bodies perform tasks, give in to gravity, or simply take up the needs and challenges that their daily lives entail are central to what the viewer identifies and empathizes with. Markers of cultural identity or difference are present but accommodated by a connective sense that living life within the limits of a physical body is something everyone shares.
Consisting of 8 works of video, film, videotaped performance, and live performance—including a new work by Yvonne Rainer—Embodiment Abstracted moves the ordinary performing body central to Rainer's approach in the 1960s into new territory. The exhibiting artists expand Rainer's vision of everyday life to include new categories, such as aging bodies, tasks in a rural setting, layers of literary history embedded in urban spaces, the voices of people living in poverty, the AIDS crisis in the U.S. and South Africa, Shakespeare-sized passions expressed without language, the body's manic distortions, and its smallest inherited gestures. These newer works diversify Rainer's generalized, predominately white bodies of the 1960s with performers of different races who explicitly emphasize gender, sexuality, social class, or chronic illness. At the same time, the younger artists hold firm to Rainer's refusal to give the body that appears in work over entirely to its identity categories or geographic particulars.
The artists in the exhibition were, for the most part, born in the 1960s and came of age at postmodernism's high point. For many in the 1980s and 1990s, postmodernism meant shuffling available signs to demonstrate enough fluency in a language of surfaces and systems to deconstruct that language. By contrast, for the artists in the exhibition, the appropriation of cultural references is always tied to the embodied experience of need, pleasure, or suffering in history. The resulting works are more analytical than deconstructive, oriented toward how living and meaning go forward within constraining conditions and limited representational systems. The art of this century has yet to be fully written into art history, but Embodiment Abstracted suggests it might one day be remembered as a time when artists made figurative artworks that combined particular social categories and general, connective forms in order to express earnest and wide-reaching political aspirations.