Art & Art History
Departure: 2013 UIC Art MFA Thesis Exhibition 4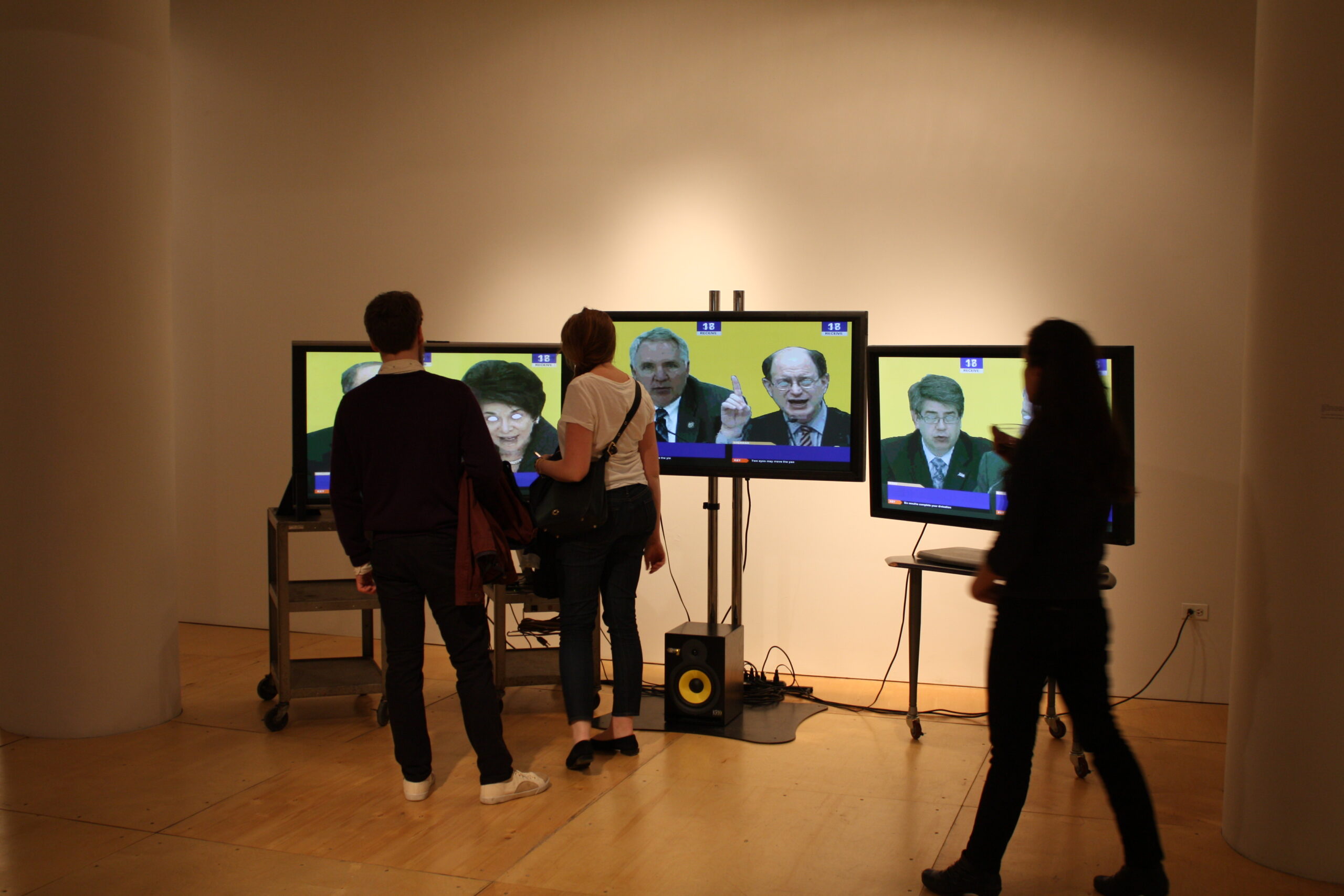 Tuesday, April 16, 2013–Saturday, April 20, 2013
Location:
Gallery 400
400 South Peoria Street, Chicago, IL 60607
Benjamin Keddy, Alex Rauch, Macon Reed, and Andrew Reinke.
The fourth in a series of four UIC MFA Thesis Exhibitions in Studio Arts, Photography, Moving Image, and New Media Arts.
Benjamin Keddy is an artist and composer originally from Boston. Currently producing work in sound, sculpture, and video installation, his art practice alludes to modes of human interconnectivity in relationship to technology, contemporary notions of privacy, spatial embodiment, and time. Keddy's work has been featured in exhibitions at the Wavepaint Gallery, Ipswich, MA, and the Byrdcliffe Kleinert/James Center for the Arts, Woodstock, NY. He has received awards for his music and sound in film from the Almost Famous International Film Festival in Phoenix and the Athens International Film Festival in Athens, OH. Keddy has a BFA in studio art from Long Island University and an MA in Media Art from Emerson College, Boston.
Alex Rauch makes conceptual artworks, photos, sculptures, and performances. His works are characterized by the use of everyday objects in an atmosphere of middle-class mentality in which recognition plays an important role. By taking daily life as his subject matter, and commenting on the everyday aesthetic of middle-class values, Rauch creates work using creative game tactics, but these are never permissive. Rauch creates situations in which everyday objects are altered or detached from their natural function. By rejecting an objective truth and global cultural narratives, he presents everyday objects as well as references to texts, painting, and architecture.
Macon Reed is a studio artist, social practitioner, and independent radio producer. Exploring the limits of optimism, she is interested in the point at which cheerfulness becomes self-destructive and how humor can be used as a weapon. Her current work reflects on gender, team spirit, play, and nationalism. She received a BFA in sculpture from Virginia Commonwealth University and attended the Salt Institute for Documentary Studies.
Andrew Reinke is a multi-media artist who analyzes social constructs through the lens of pop culture, historical context, DIY/punk rock, and the eyes of Chunk from The Goonies. Reinke looks at the social systems in our personal and societal lives and asks why they exist. His influences include skateboarders, punk rock kids, Marcel Duchamp's jokes, James Joyce, failure, William Burroughs, his mom, his grandmother, Nina Simone, sincere attempts, Ian McKaye, Kathleen Hanna, Caravaggio, Francesca Woodman, Otto Dix, Indiana Jones, Princess Leia, Nan Goldin, Sir Joshua Reynolds, John Singer Sargent, Félix González-Torres, the American highway, and the writers of every poorly done romantic comedy.