Architecture
Cropped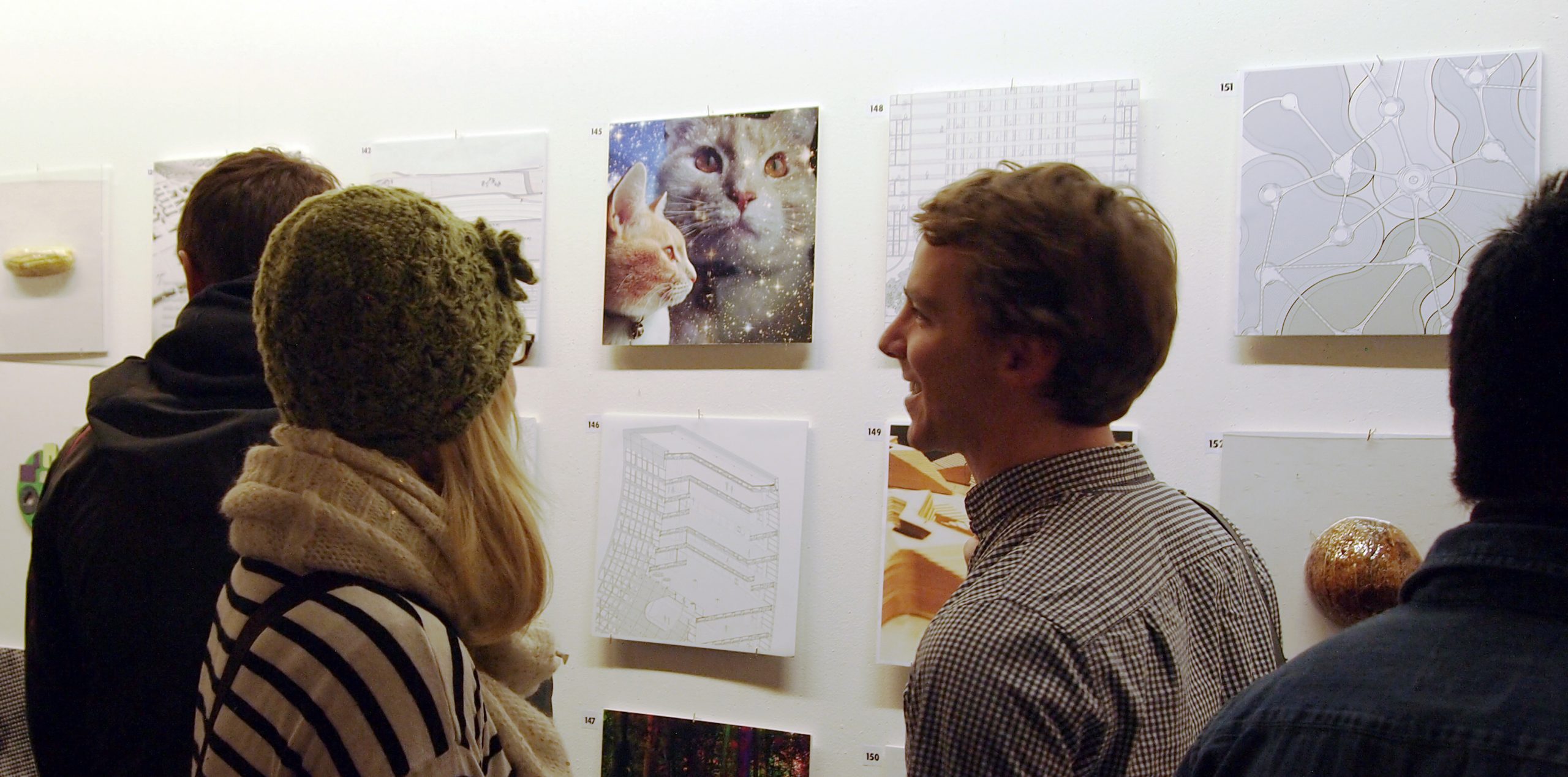 Special exhibition
Wednesday, December 5, 3:30–8pm
2100 Ribbon Gallery
Join us on Wednesday, December 5, for Cropped, a special presentation of student, faculty, and staff work developed in collaboration with the School of Design. The display showcases submissions of past and new work cropped to fit within a one-foot square; entries may also extrude from the surface up to one foot. The presentation is one of several public displays of student work taking place throughout the building that afternoon.
Cropped attendees will vote on the submissions, with a prize going to the entry that receives the most votes by the end of the evening.
Submissions are due to the Architecture and Design offices, 1300 A+D Studios, by 5pm on Monday, December 3.