Art & Art History
COPIES AND TRANSFERS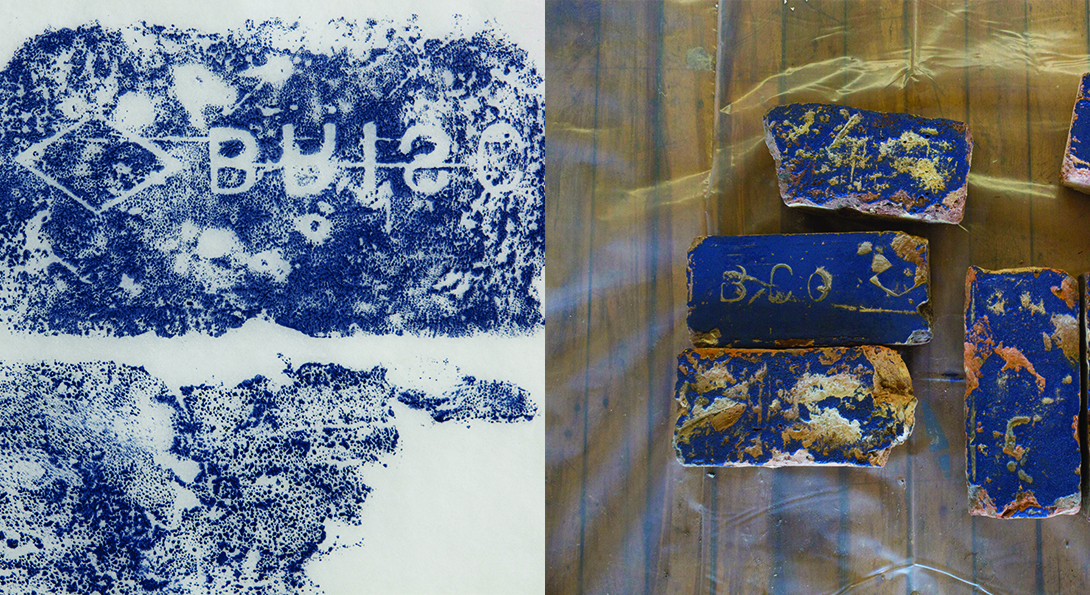 Saturday, February 16, 2019
Location:
Gallery 400
400 S Peoria St
Chicago, IL 60607
COPIES AND TRANSFERS is a printmaking workshop by Tamara Becerra Valdez. Valdez will discuss the tools, techniques, and translation of ideas in relief and found object printmaking. Each participant will create an edition of "like" prints that will be equally redistributed among each other to create a Trade Portfolio. Valdez is an artist participating in the exhibition All have the same breath at Gallery 400 and is involved with the project, Political Ecology as Practice: A Regional Approach to the Anthropocene.
As an extension of Valdez's ongoing project, In Decent Shape: A Printing Station of the Left Behind, Ditched, Dumped, and Discarded, this printmaking workshop explores new terrain and textural memory found in disposed and abandoned materials. Through ink applied to the surface, the process of marking, pressing, and rubbing by hand reveals recessed overlooked details and faint residues of the object material. Copies and transfers are accumulated for each remnant in contact with paper, speaking to the passing of time, memory, and the discovery of what is left behind.
Tamara Becerra Valdez uses photography, video, printmaking, and installation alongside an adoption of methods in archaeology and ethnography to consider how historical topographies can be discovered in traces and fragments in the urban social landscape. Through intervening methodologies and chance encounters, she observes the uses, meanings, and functions of discarded materials. The ephemeral nature of human behavior leaves an impression in her work.
This workshop is free and open to all but has a limited number of spaces. 
Please dress comfortably in something you do not mind getting paint on!