Architecture
Coming Attractions 3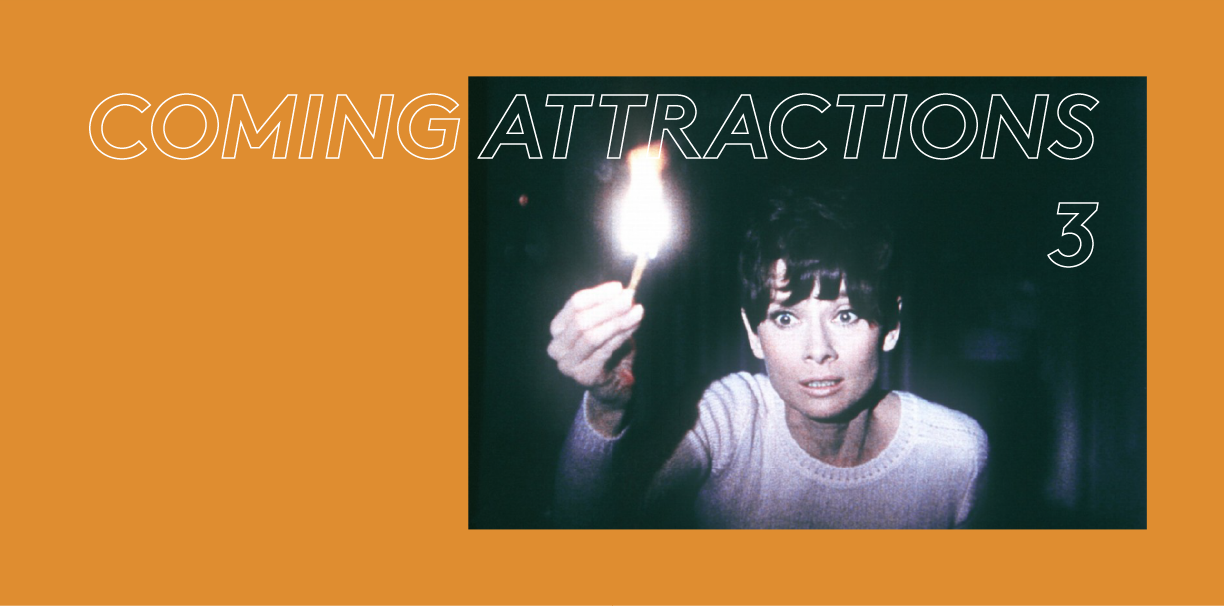 Please join us for the screening of Wait Until Dark, Terence Young's classic thriller, starring Audrey Hepburn.
"Trailers" presented by Stewart Hicks (Beetlejuice), Ania Jaworksa (The Truman Show), and David Brown (Silent Running).
Popcorn and beverages provided by the School, and concession stands c/o student groups Arquitectos and NOMAS. 
Friday, Februrary 23
5:30pm
1100 A+D Studios
Coming Attractions is a self-generating movie series. Each screening begins with three brief film clips presented by faculty, followed by a vote where the audience chooses the movie to be shown at the following event. 
Follow the series as it unfolds each month on our blog, supercomingattractions