Art & Art History
Chances Are the Comets in Our Future: A Visual Introduction to Drag City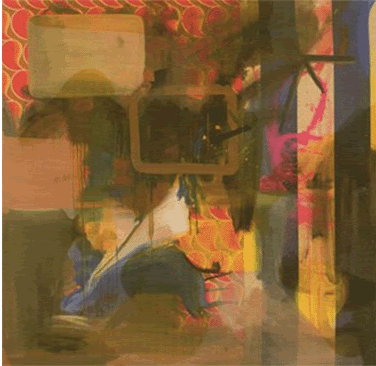 Tuesday, August 26, 2008–Saturday, October 04, 2008
Location:
Gallery 400
400 South Peoria Street, Chicago, IL 60607
Chances Are the Comets in Our Future: A Visual Introduction to Drag City is an exhibition focusing on Chicago's own Drag City record label, which has been championing forward-thinking rock music since 1989 and is today recognized as a premier independent music label. Over the years, the label has had numerous run-ins with the visual arts. Drag City has released music by musicians who have been remarkably influential on visual artists as well as musicians who are visual artists themselves or have collaborated in-depth with visual artists. Still, other musicians on Drag City have, in turn, treated their image with such attentiveness that their output can be viewed as a long-running act of performance. With Drag City, what you see is what you deserve.
Books Do Furnish a Room is the title that writer Anthony Powell gave to the 1971 novel of his twelve-novel project, A Dance to the Music of Time. Books may very well furnish a room, but records furnish a room and provide music to listen to while attending to the books. Furthermore, with a Drag City record, you get a package that draws attention away from the books altogether. Familiarity with the Drag City catalog proves that a well-designed record package is a work of art crafted with conceptual impact, visual intelligence, and emotional pleasure.
The album covers and other visual art by progressive rock musicians on display in Chances Are the Comets in Our Future reflect the interconnected artistic visions of the bands and artists who make up the composite, shifting endeavor that is Drag City. The work includes covers, artworks, and more from groups such as Bonnie "Prince" Billy, The Red Krayola, Singer, Royal Trux, Gastr del Sol, Neil Hamburger, Silver Jews, Ghost, Weird War, and the USA; with designs by Art & Language, David Berman, Barbara Bloom, Gene Booth, Bill Callahan, Brian Calvin, Neil Michael Hagerty, Stephen Prina, Albert Oehlen, Savage Pencil, Roman Signer, Mick Turner, Christopher Williams, among others.
As Gallery 400 Assistant Director Anthony Elms wrote, "Looking through the materials, and in my brief interactions with the Drag City team, I thought, 'the history of the label still needs to get out. ' If this exhibition serves as an early volley in a longer project of detailing Drag City's history, then Chances Are the Comets in Our Future is an honorable and necessary step."