Architecture
Career Fair 2019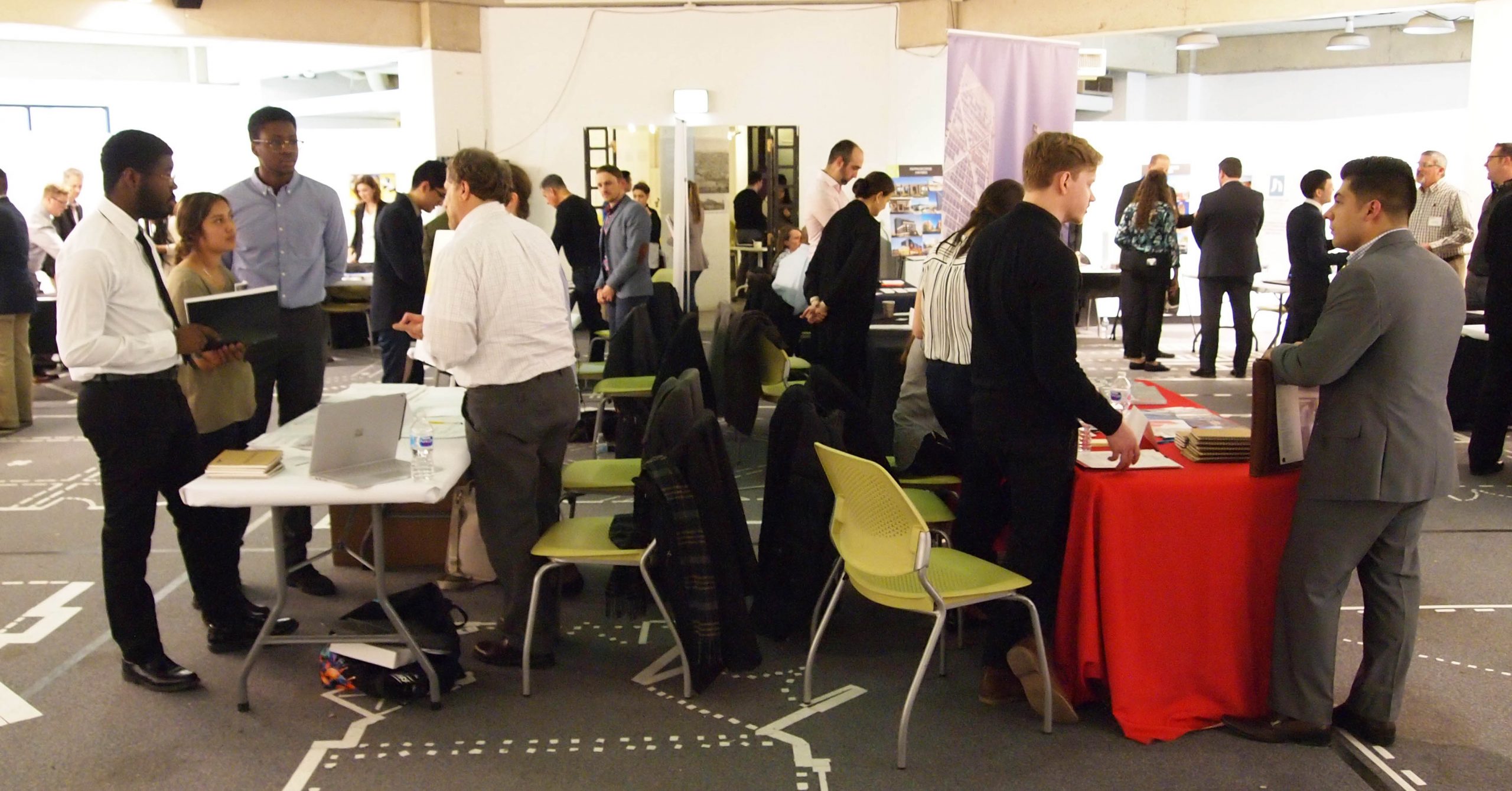 Career Fair 2019
March 20, 2019
Firm registration for the 2019 fair has closed. Any questions about registration should be directed to Gwen Fullenkamp.
Schedule:
Setup: 11am – 12pm
Fair: 12pm – 3pm
Lunch available for representatives at 11:30am
Location:
UIC School of Architecture
845 W Harrison St, Gallery 1100
Chicago, IL 60607
---
For Firms:
The Career Fair is an annual School of Architecture event that provides employers with an opportunity to network with our nearly 400 graduate and undergraduate architecture students.
The registration fee for the Career Fair will be $125 for up to two representatives per firm or practice. This fee includes one table per employer, lunch for up to two representatives, an on-campus parking permit, and a compiled PDF of student resumés. All remaining proceeds from the Career Fair go toward the funding of student awards, projects, and events at the School.
For more information, please contact: 
For Students:
The fair is only open to current UIC School of Architecture students. No advanced registration is necessary for students.