Art & Art History
Book Release: "Arquitectura y Amistad"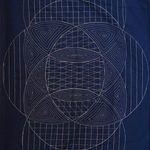 Friday, January 24, 2014–Saturday, January 25, 2014
Location:
Gallery 400
400 South Peoria Street
Gallery 400 is pleased to host the book launch of artists Felipe Mujica and Johanna Unzuetea's Arquitectura y Amistad, organized by New Capital. This project is the culmination of a four part exhibition series that began at an artist residency at Beta Local in San Juan, Puerto Rico, an exhibition at Proyectos Ultravioleta in Guatemala City, Guatemala, followed by an exhibition at Die Ecke Arte Contempor neo in Santiago, Chile and concluded with Arquitectura y Amistad at New Capital, Chicago, IL, organized by Kristin Korolowicz.
Arquitectura y Amistad (Architecture and Friendship) reveals the often-unattributed role of personal relationships as a facilitator of creative production, which is not always acknowledged within the academic and institutionalized construction of art history. Nonetheless, it has played an important role in the creation and development of artistic networks and experimentation between artists, from the Russian and European avant-garde movements of the early 1920 s to movements in the 1950 s, 60 s and 70 s.
The artists will be present for discussion and signing. In conjunction, the artists are presenting a flag as part of Phillip von Zweck s Temporary Allegiance project, on view January 24 31.
http://newcapitalprojects.com/news.html