CADA
Book launch for "Chicagoisms" by Alexander Eisenschmidt & Jonathan Mekinda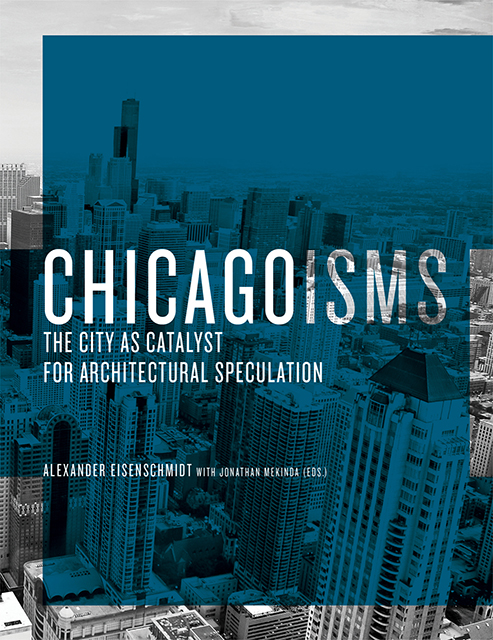 The Graham Foundation, 4 West Burton Place, Chicago. For more information and to RSVP, click here.
This public program brings together the editors and several contributors to the Graham-funded book Chicagoisms: The City as Catalyst for Architectural Speculation, which interrogates Chicago's history of fomenting and transmitting radical architectural and urban visions. Editor Alexander Eisenschmidt (UIC School of Architecture) will introduce the project and short presentations by Penelope Dean, Ellen Grimes, Sam Jacob, and Mark Linder, which will be followed by a discussion, moderated by editor Jonathan Mekinda (UIC School of Design).
The event will highlight some of the most productive episodes in the city's past and explore what made Chicago function so effectively as a mediator of ideas and an instigator of speculation. The book launch also marks the opening of the exhibition "Chicagoisms" at the Art Institute of Chicago. Building on the premise of the book, this exhibition mines the history of the city to define principles of architectural action and urban engagement to which architecture practices were invited to respond via speculative proposals for the contemporary city.
Book design by UIC Graphic Design professor, Jörg Becker.