Art & Art History
Black Light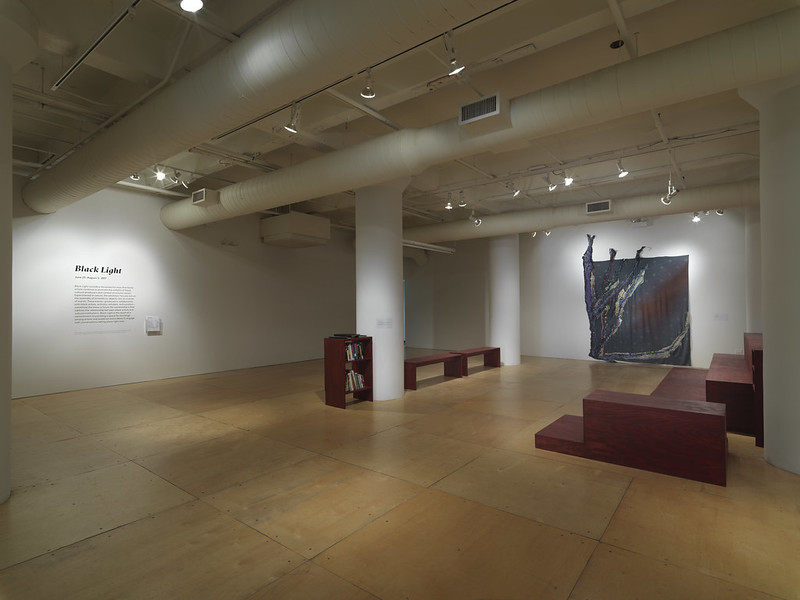 Friday, June 23, 2017–Saturday, August 05, 2017
Location:
Gallery 400
400 South Peoria Street, Chicago, IL 60607
Black Women Artists for Black Lives Matter, Community Futures Lab, Fathom DJ, Amir George, Patric McCoy, The Underground Museum, and more.
Black Light considers the powerful ways that black artists continue to promote the visibility of black cultural producers and contest structural racism. Experimental in nature, the exhibition focuses not on the assembly of artworks or objects but a series of events. These events—produced in collaboration with black artists, activists, scholars, and curators—constitute the exhibition: a forum for conversations that address the relationship between black artists and cultural institutions. Black Light is the result of a commitment to providing a space for exchange among artists and audience, collaboration as much as curating, and a desire to engage with conversations taking place right now.
Focusing on how artistic practices can fundamentally reconceptualize institutions, the exhibition addresses a series of questions: What spaces for the agency are available to black artists today, and by what means have they produced spaces for themselves? What models for creating spaces does history offer contemporary artists? What role do institutions play in their reconceptualization? How do communities make themselves visible? Can artists dream the sociopolitical landscape differently, and what forms do these dreams take?
A single painting by artist Rodney McMillian, red dust between (2017), anchors the space. The artist's use of a discarded bed sheet as canvas evokes narratives of destruction, reclamation, sleep, and dreams and—in this way—suggests a range of responses to the complexities of our current political landscape. Complementing the painting is a listening station programmed by Fathom DJ, as well as a rotating series of documentaries and oral histories. Black Light was originally organized by the Graduate Program in Curatorial Practice at California College of the Arts and exhibited at the Wattis Institute for Contemporary Arts in the spring of 2017. The Chicago iteration has been tailored to Chicago's history and current conditions.
Black Light and Make Room are complementary exhibitions focusing on resistance, resilience, and self-reliance in the face of 21st-century racism. Created largely as sites for performances, actions, and events, the shows use the exhibition site as a catalyst for change.