Art & Art History
ATOM-r: I The Dead (The Followspot)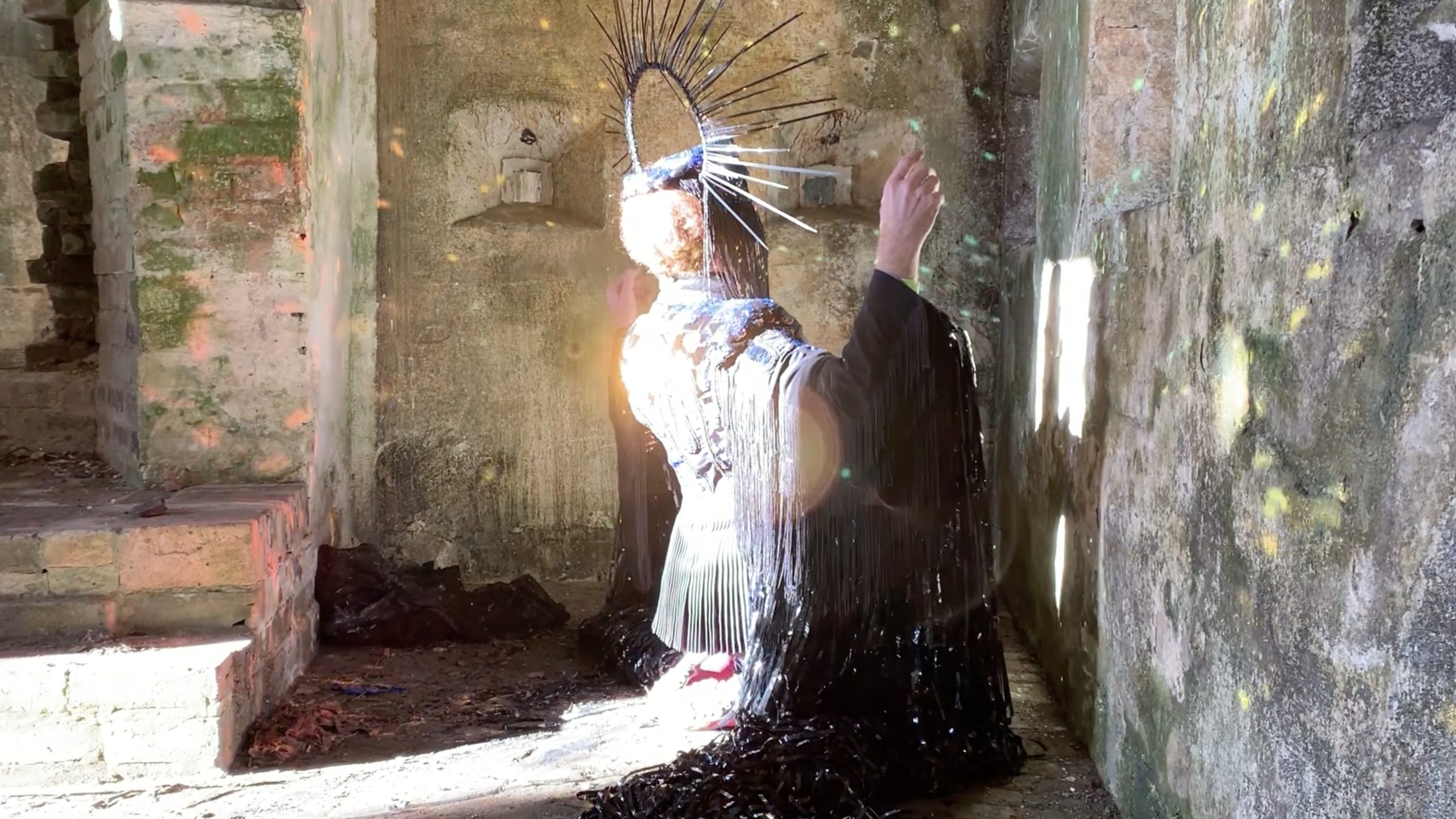 Tuesday, February 14, 2023
Location:
Gallery 400
400 S Peoria St, Chicago, IL 60607
ATOM-r presents a mixed reality love poem for Lawrence Steger, drawing upon his performance cover of an Alice Cooper song in 1997. The work explores thresholds and excesses, conflating the vocabulary of transitions in theatrical production with the choreography of nautical line-crossing ceremonies observed by sailors when crossing the equator.
"'Seduction Nostalgia Intimacy CUT' 'You set the scene up, you lead us through the door, into the bar where lust, memory, and desire shape a perfect self that one imagines oneself to be but never really is. But you never quite went all the way, you never let us see you lose control, the eggshell never cracked, we never got to fall off the edge of the mountain, and there we were left in deliberate awe." — P-Form, #9, VOL. 3, NO 2, Page 7, ANDROGYNOUS
ABOUT 
Judd Morrissey and Mark Jeffery formerly of Goat Island Performance Group co-founded Chicago-based ATOM-r (Anatomical Theatres of Mixed Reality) in 2012. ATOM-r is a provisional collective exploring forensics, anatomy, and 21st-century embodiment through performance, language, and emerging technologies. Currently, ATOM-r describes a shifting constellation of new and ongoing projects created by Judd Morrissey, Mark Jeffery, and Aviva Avnisan. The body of work is interdisciplinary and evolves through large-scale slowly germinating projects with outputs spanning internet art, augmented reality, site-specific installation, choreographed movement, books, films, and objects. ATOM-r was conceived in response to the historical architecture of early modern anatomical theaters, spaces designed for viewing human dissections and early surgical procedures. 
Since their inception in April 2012, ATOM-r has developed three major performances: The Tenders (2021), Kjell Theøry (2017), and The Operature (2014), along with a range of satellite works and departures created by members. ATOM-r has performed worldwide at venues including the Art Institute of Chicago, Graham Foundation for Advanced Studies in the Fine Arts, the Victoria and Albert Museum, Chisenhale Dance, Zero1 Garage, Eyebeam, and Venuše ve Švehlovce in Prague.
ACCESS INFORMATION: This program is free and CART captioning will be available. For questions and access accommodations, email gallery400engagement@gmail.com.