Art & Art History
ASSEMBLY HALL I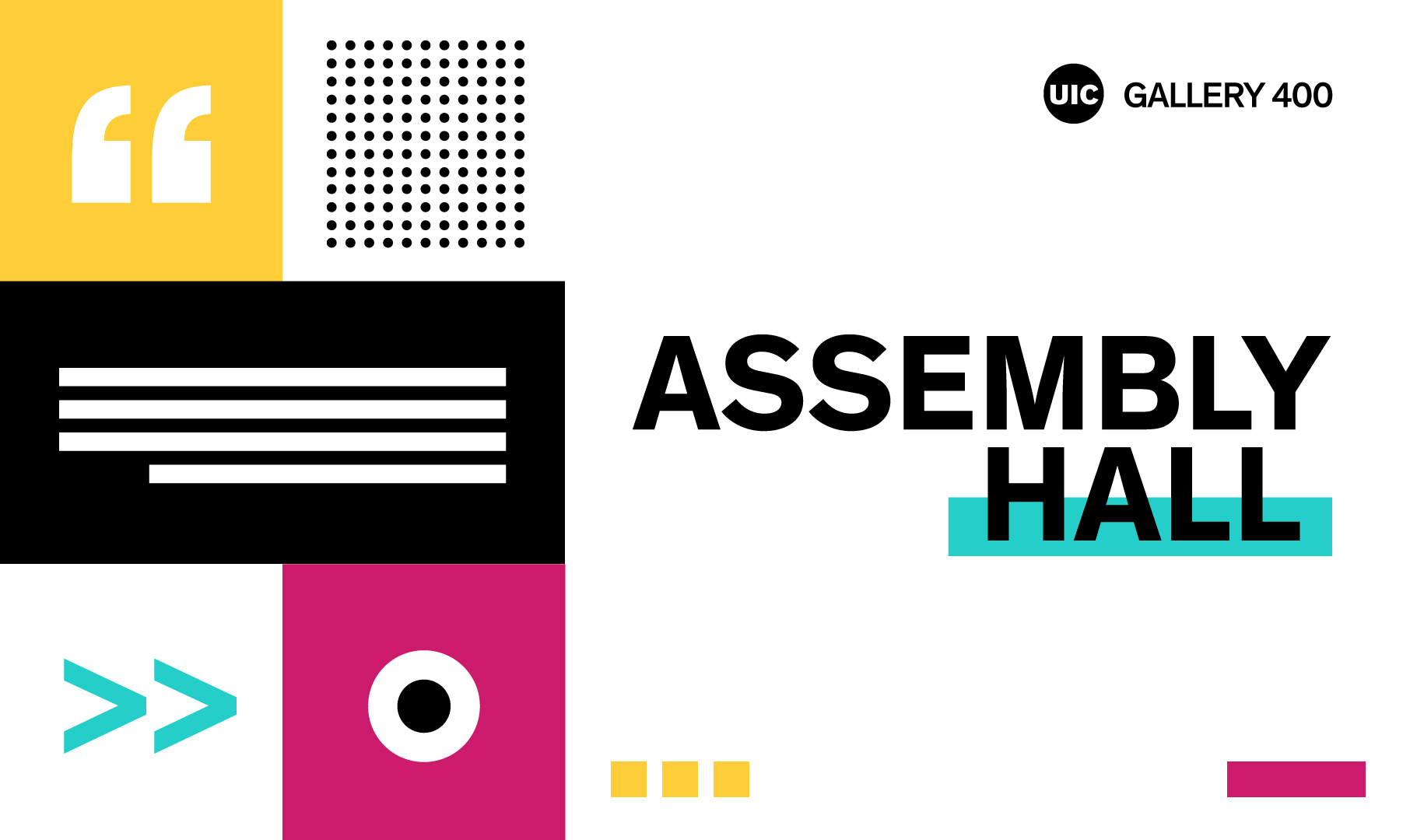 ASSEMBLY HALL is a reading group that offers provocative discussions on topics related to the exhibitions Chronicle of a Fall and A Species of Theft. This virtual program series openly invites participants to critically engage and reflect on contemporary thought in memoir, biography, and cultural studies. Authors include Dionne Brand, Robert Nichols, Edouard Glissant, and others.
Sessions will be facilitated by Denny Mwaura.
Advanced registration is encouraged.
ASSEMBLY HALL I:
July 14, 2022, 5-6:30 PM CT
Dionne Brand, A Map to the Door of No Return: Notes to Belonging, 2002
Edouard Glissant, "Errantry, Exile" in Poetics of Relation, 1997.
Click here to access readings.

ACCESS INFORMATION: 
This program is free and CART captioning will be available. For any access requests, please contact gallery400@uic.edu