Architecture
America Deserta? A Conversation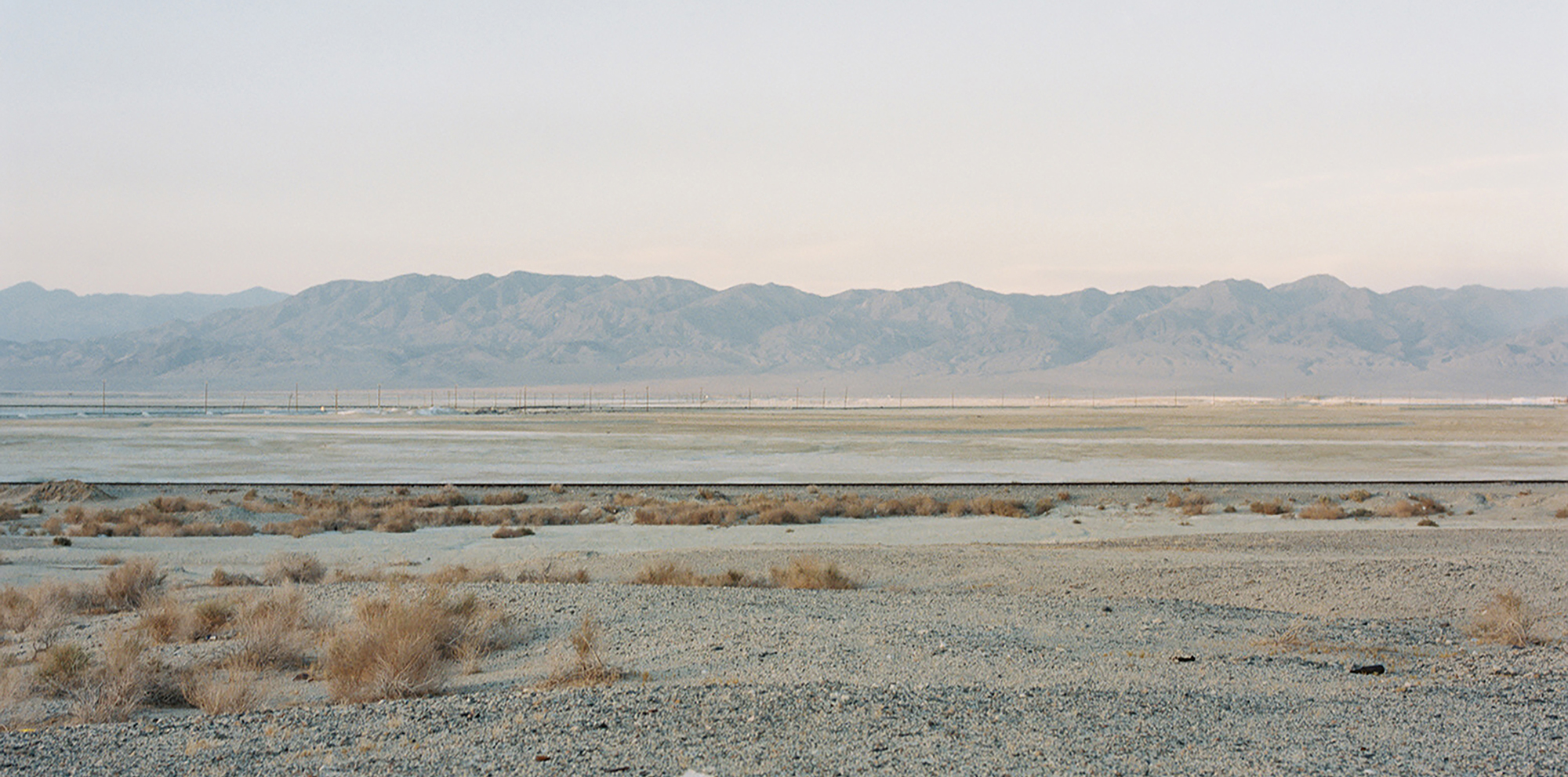 Thursday, October 06, 2022
America Deserta? A Conversation
Thursday, October 6, 9am–6pm
1100 Architecture + Design Studios
845 West Harrison Street
America Deserta? debates the notion of desert in its geopolitical, spatial, and aesthetic dimensions, exploring how it has permeated the architectural imagination and collective intelligence in the context of North America.
Desert is a problematic word. From the Latin desero, to abandon, the past participle desertum implies a sense of vacuity, scarcity, and incompleteness that can also be traced across numerous other languages, such as the ancient Egyptian deshret, or "red land," distinguishing the arid soil from the black silt of the Nile Basin. For centuries the concept of the desert has contributed to the image of an uninhabited, homogeneous tabula rasa: a space of pure exteriority and abstraction, often associated with sublime, poetic, or mystical dimensions, as opposed to fertile land, historical stratifications, and human settlements.
But deserts are not necessarily deserted. Covering one-third of the Earth's surface and home to over two billion people, the desert biome is abundant, alive, and expanding, populated by an endless variety of life forms and ingenious alliances for coexistence, adaptation, and perseverance.
More than simply debunking the myth of the desert as an empty, withering ecosystem, this conversation will attempt to rethink the desert as a process rather than a passive, silent horizon or mere background for architectural visions: the desert as a fertile and dynamic context from which social and subjective identities emerge, but also political action and resistance take form.
Program
9am: Welcome and introduction
Mark Canuel, UIC Institute for the Humanities
Florencia Rodriguez, director, School of Architecture
Francesco Marullo, Penelope Dean, and Walter Benn Michaels, conference moderators
9:30am–1pm: Morning session
Nathan Friedman
Departamento del Distrito, Rice University
"On Unstable Ground"
Traci Brynne Voyles
University of Oklahoma
"Finding Hope in the Desert, or How to Learn to Stop Worrying and Love the Salton Sea"
Coffee break
Ersela Kripa and Stephen Mueller
AGENCY, POST
"Desert Meteorology"
Danika Cooper 
University of California, Berkeley
"Returning Land, Expanding Landscape"
2–4pm: Afternoon session
Ludovico Centis 
The Empire, San Rocco, Architectural Association
"Desert Proving Grounds"
Alessandra Ponte
Université de Montréal
"Who Does the Desert Think It Is?"
Coffee break
Richard Misrach
Photographer
"The Desert Cantos (1979–2022) and the Bravo 20 National Park proposal"
4–5:30pm: Round table conversation
6–7pm: Reception 
3100 Octagon, Architecture + Design Studios
All attendees are also invited to join the midterm review of Mirage: The UIC Desert Unit, the third-year undergraduate studio led by Francesco Marullo with Zehra Ahmed, Sarah Dunn, and Pablo Gerson, from 9am to 1pm on Friday, October 7, in the 3100 gallery.
America Deserta? is curated and organized by Assistant Professor Francesco Marullo and moderated by Penelope Dean, Francesco Marullo, and Walter Benn Michaels.
The event is sponsored by a Humanities Innovation Grant from the UIC Institute for the Humanities in collaboration with the School of Architecture.