Architecture
Admitted Graduate Student Open House Week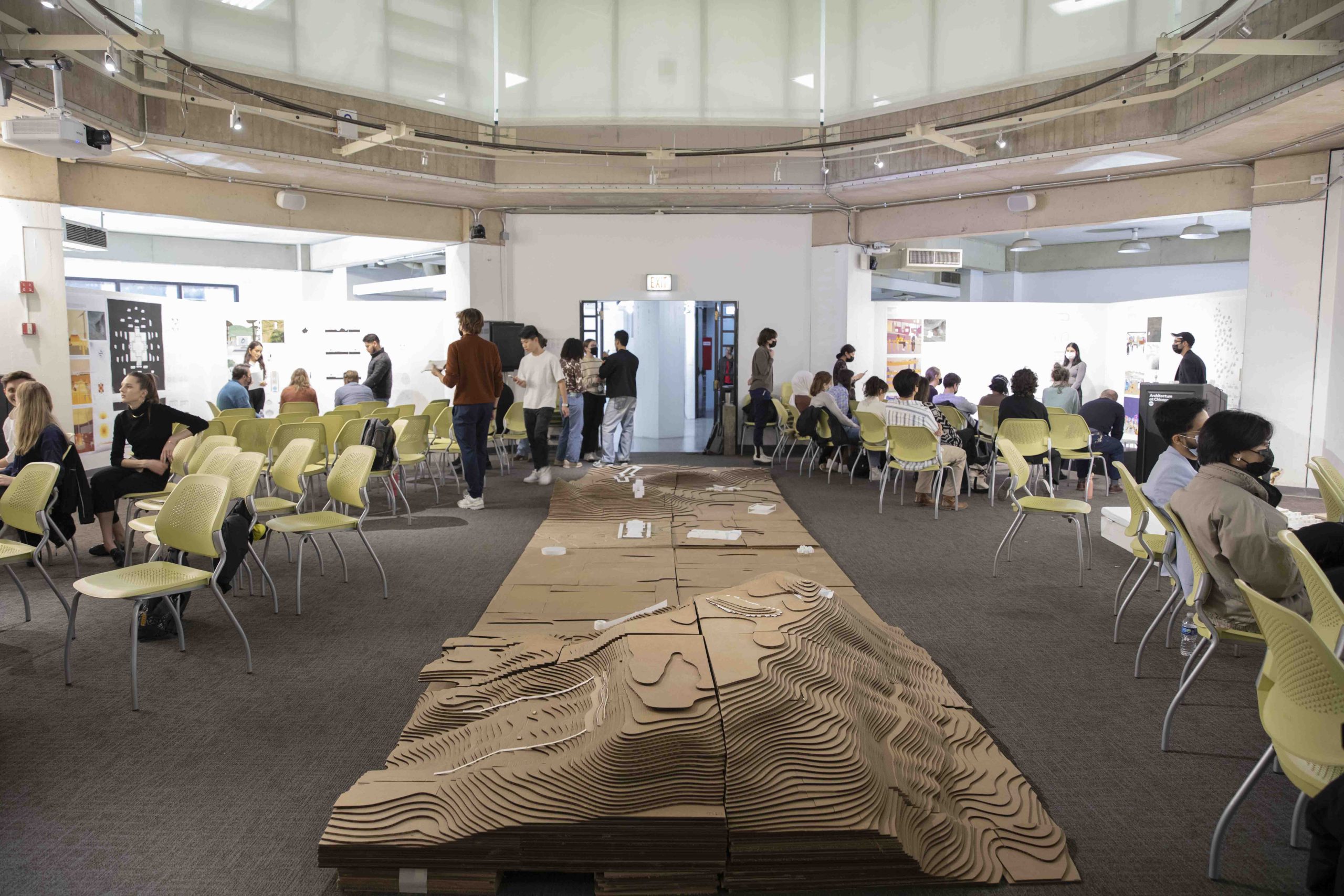 All admitted graduate students are invited to join us on Friday, March 31, for in-person events to learn more about the School of Architecture. Advanced registration is required.
Friday, March 31
11:00am- Check-In and Welcome Reception, Gallery 1300
Coffee and cookies served  
11:15am- Introduction, Gallery 1300
Florencia Rodriguez, Director      
Rodrigo Diaz-Tobin, Assistant Director
Sarah Blankenbaker, Associate Director of Graduate Studies         
11:30am- Faculty Talk + Building Tour  
Overview of current work and a tour of the studio and work-in progress with graduate faculty Janye Kelley. 
12:00pm- Lunch, Octagon 3100
With Kate Wagner and Student Advisory Board
2:00pm- Firm Tours      
SOM, 224 South Michigan Avenue
JGMA, 223 West Ohio Street    
Marwen, 883 North Orleans Street
5:00pm- Studio Walkthrough
With Sarah Dunn, Barbra Materia, Andrew Zago and Paul Andersen 
6:00pm- Fresh Meat Journal Launch Party, Gallery 3100 
A public launch of [name of journal] of the School of Architecture's student-run journal, with current students, faculty, alumni, and guests. Refreshments will be served.     
Saturday, April 1  
Optional- Chicago Architecture River Cruise, 401 North Michigan Avenue at the Shoreline Sightseeing docks
River tours
Admission ranges from $40-50
Optional- Notre, 18 North Peoria St #1N
Open until 7pm on Saturdays
Optional- 190 South LaSalle Street
Optional- Museum of Contemporary Photography (MoCP), 600 South Michigan Avenue 
Shannon Bool 1:1 Exhibition and Refracting Histories Exhibition
Optional- Art Institute of Chicago, 111 South Michigan Avenue
Current exhibitions
General Admission $19.00, open until 5pm on Saturdays
Optional- Graham Foundation, 4 West Burton Place        
Current exhibitions
Free Admission, open until 6pm on Saturdays
Optional- Frederick C. Robie House, 5757 South Woodlawn Avenue
Guided tours
Admission ranges from $20-75, open until 2:30pm on Saturdays
Schedule subject to change.