Art & Art History
A Species of Theft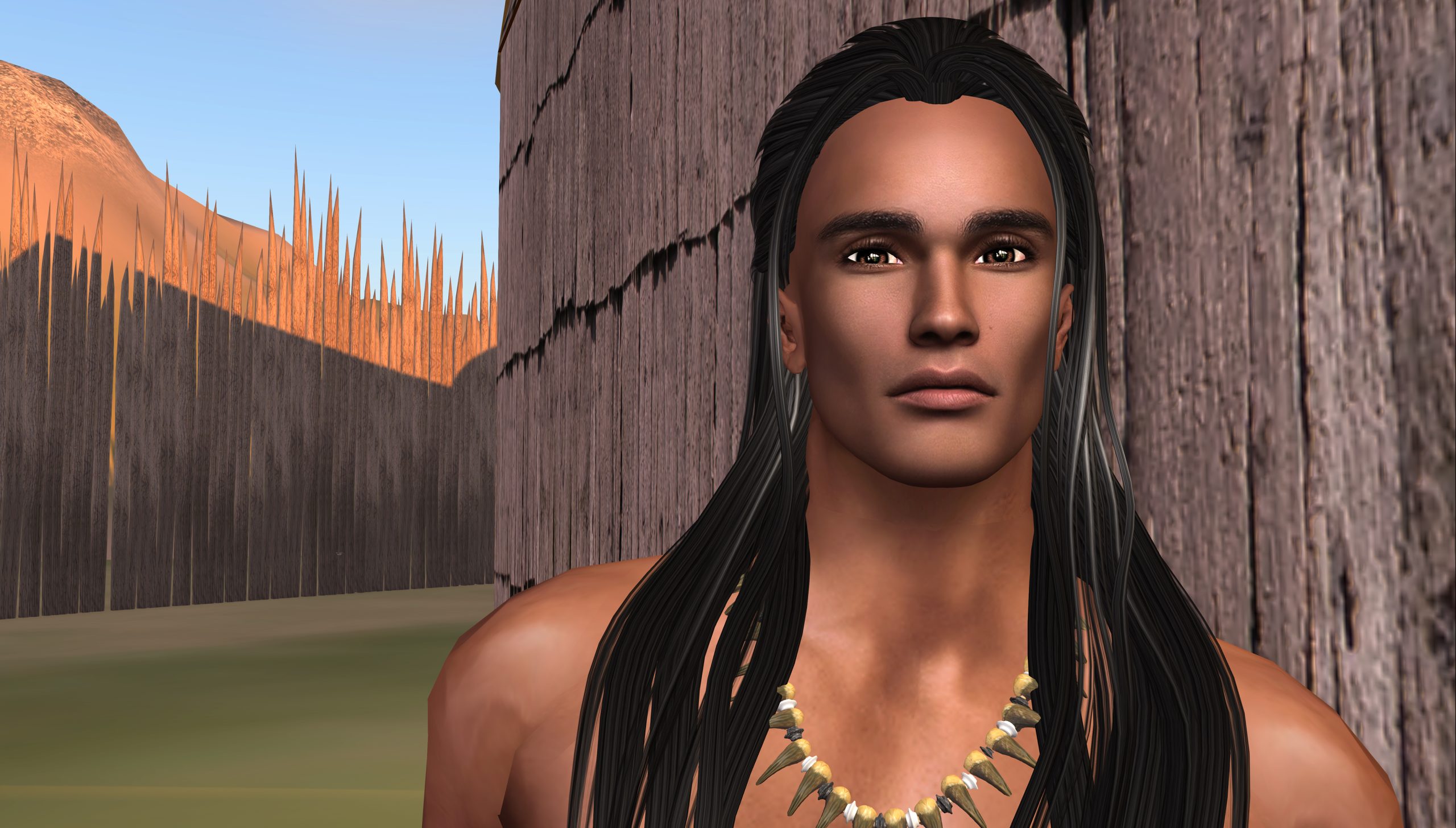 Friday, May 27, 2022–Saturday, August 06, 2022
Location:
Gallery 400
400 South Peoria Street, Chicago, IL 60607
Marwa Arsanios, Carolina Caycedo, Tomashi Jackson, Skawennati
A Species of Theft foregrounds the ways artists working with video have explored contested relationships to land through innovative narrative strategies. As a resource, land establishes all sorts of personal and political connections related to belonging somewhere. Its theft and rendering as an object for control have shaped settler-colonial societies and what their conceptions of race and identity are.
The exhibition centers on dispossession—the loss of possession, namely land or personhood—as an entry point for understanding how property ownership is generated. It's informed by complex historical understandings of displacement, immigration, labor, and alienation between North America, Britain, and Kurdistan. A Species of Theft lends its title from theorist Robert Nichols's book Theft Is Property!, in which he contends that dispossession is a form of theft—a recursive one dependent on law and race in order to produce and pave the way for property.
The featured artists converse with Nichols' theory and are concerned with issues regarding citizenship, nation-building, and self-governance. They employ video as a means for recognizing futurity, eco-feminist practices, and sovereignty with an emphasis on editing techniques and narrative structures that expand on mediated experiences across varying landscapes.
About the Artists
Marwa Arsanios was born in Washington in 1978. She currently lives and works in Berlin. 
Marwa Arsanios is an artist, filmmaker and researcher whose work can take the form of installation, performance and moving image. She reconsiders the political development of the second half of the twentieth century from a contemporary perspective, focusing on gender relations, collectivism, urbanism and industrialization. Her research work includes many disciplines and is deployed in numerous collaborative projects.Several solo exhibitions have been dedicated to her work: Contemporary Arts Center, Cincinnati (2021); Skuc Gallery, Ljubljana (2018); Beirut Art Center (2017); Hammer Museum, Los Angeles (2016); Witte de With, Rotterdam (2016); Kunsthalle Lissabon, Lisbon (2015); and Art in General, New York (2015).
Carolina Caycedo (1978) is a Colombian, London-born, multidisciplinary artist known for her performances, videos, artist's books, sculptures, and installations that examine environmental and social issues. Her work contributes to the construction of environmental historical memory as a fundamental element for non-repetition of violence against human and nonhuman entities. She lives and works in Los Angeles.
She is a 2021-2022 inaugural U.S. Latinx Artist Fellow and the 2020-2022 inaugural Borderlands Fellow at the Center for Imagination in the Borderlands at Arizona State University (ASU) and the Vera List Center for Art and Politics at The New School.
Tomashi Jackson, b 1980, Houston, Texas, is an artist based in Cambridge, Massachusetts and New York City. Her solo exhibitions include Brown II at the Radcliffe Institute for Advanced Study at Harvard University, Cambridge, Massachusetts (2021); The Land Claim at the Parrish Art Museum, Water Mill, New York (2021); Love Rollercoaster at The Wexner Center for the Arts, Columbus, Ohio (2020); Forever My Lady at Night Gallery, Los Angeles (2020); Time Out of Mind at Tilton Gallery, New York City (2019); Interstate Love Song at the Zuckerman Museum of Art, Kennesaw, Georgia (2018); and The Subliminal is Now at Tilton Gallery, New York City (2016). Her work was included in the 2019 Whitney Biennial and has been featured in group exhibitions at the Solomon R. Guggenheim Museum, New York; Moody Center for the Arts at Rice University; Los Angeles Museum of Contemporary Art; the Contemporary Arts Museum Houston; the Contemporary Art Center, New Orleans; and the Massachusetts Museum of Contemporary Art.
Skawennati investigates history, the future, and change from her perspective as an urban Kanien'kehá:ka woman and as a cyberpunk avatar.  Her machinimas, still images, textiles and sculpture have been presented and collected internationally. Recipient of an Honorary Doctorate from the Minneapolis College of Art and Design, she is also a proud member of the Guild of Future Architects and a founding board member of daphne. She co-directs Aboriginal Territories in Cyberspace, a research-creation network based at Concordia University and is represented by ELLEPHANT. Originally from Kahnawà:ke Mohawk Territory, Skawennati resides in Montreal.