Art & Art History
A People's Tour: Architecture & Activism at UIC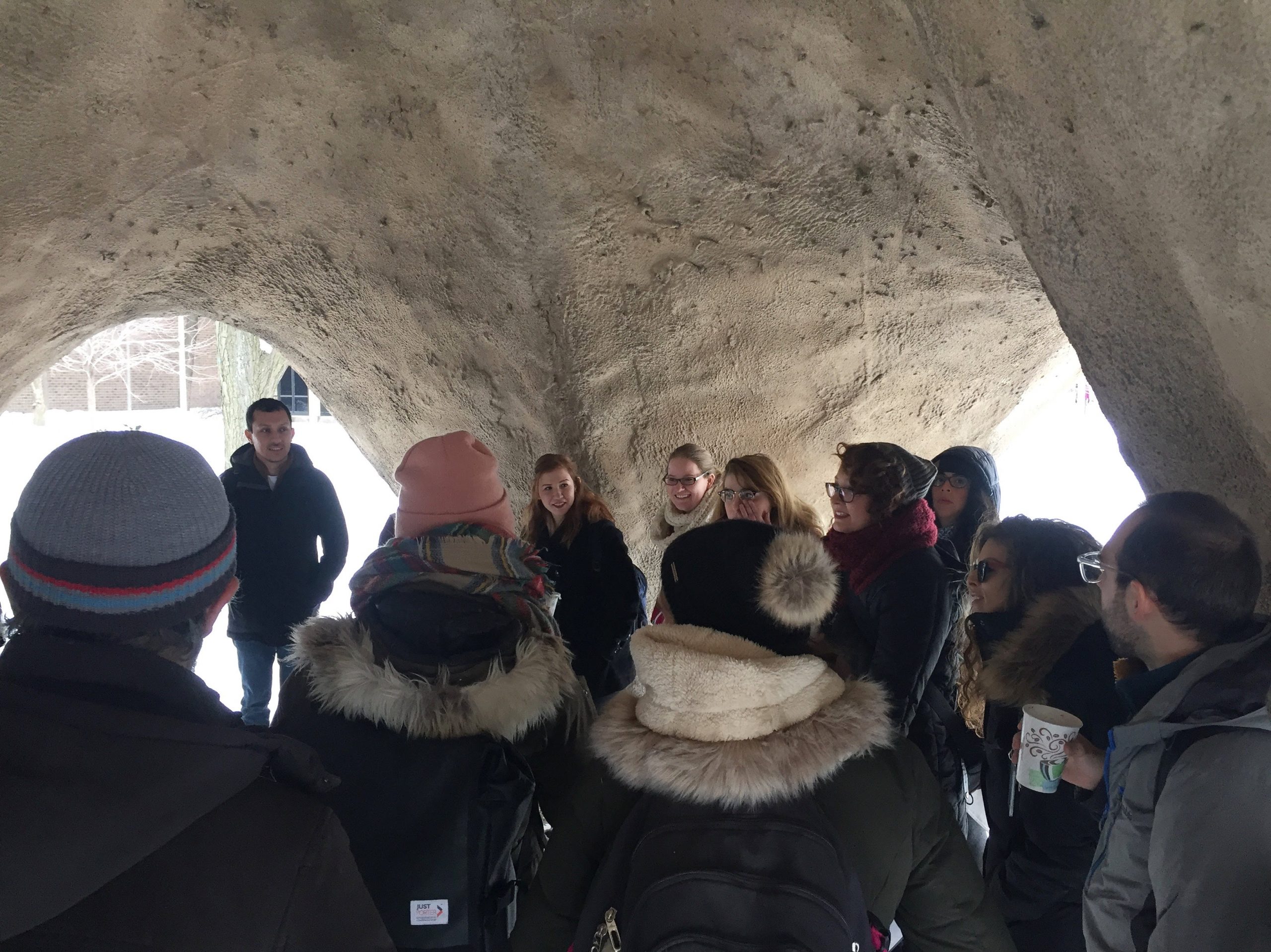 Tuesday, February 13, 2018
Location:
Gallery 400
400 S. Peoria St.
Explore the rich untold histories of UIC's east campus during a one-hour walking tour focused on student activism, the politics of public space and campus architecture. How has the campus been reimagined and changed since its initial design and what are the implications of the past for present-day civic life at UIC? The history of UIC and the space it encompasses are critically examined as the tour uncovers how the university's existence has both displaced and empowered communities on Chicago's West Side.
Highlights of the tour include how student activism led to the formation of community spaces such as the Latino Cultural Center and African-American Cultural Center and the influence of mid-20th century architects like Félix Candela on UIC's design. Participants will stay warm at indoor stops along the way with cozy hot cocoa and coffee provided by the student organization Arquitectos.
This program is co-sponsored by the Latino Cultural Center at UIC and presented in conjunction with the exhibition Félix Candela's Concrete Shells: Engineered Architecture in Mexico and Chicago, on view January 19 – March 3, 2018 at Gallery 400. The tour is based on the ALTour created by Museum and Exhibition Studies students at UIC and co-facilitated by Lena Guerrero Reynolds (Latino Cultural Center) and Megan Moran (Gallery 400).