Design
2022–23 Public Seminar Series: Terry Irwin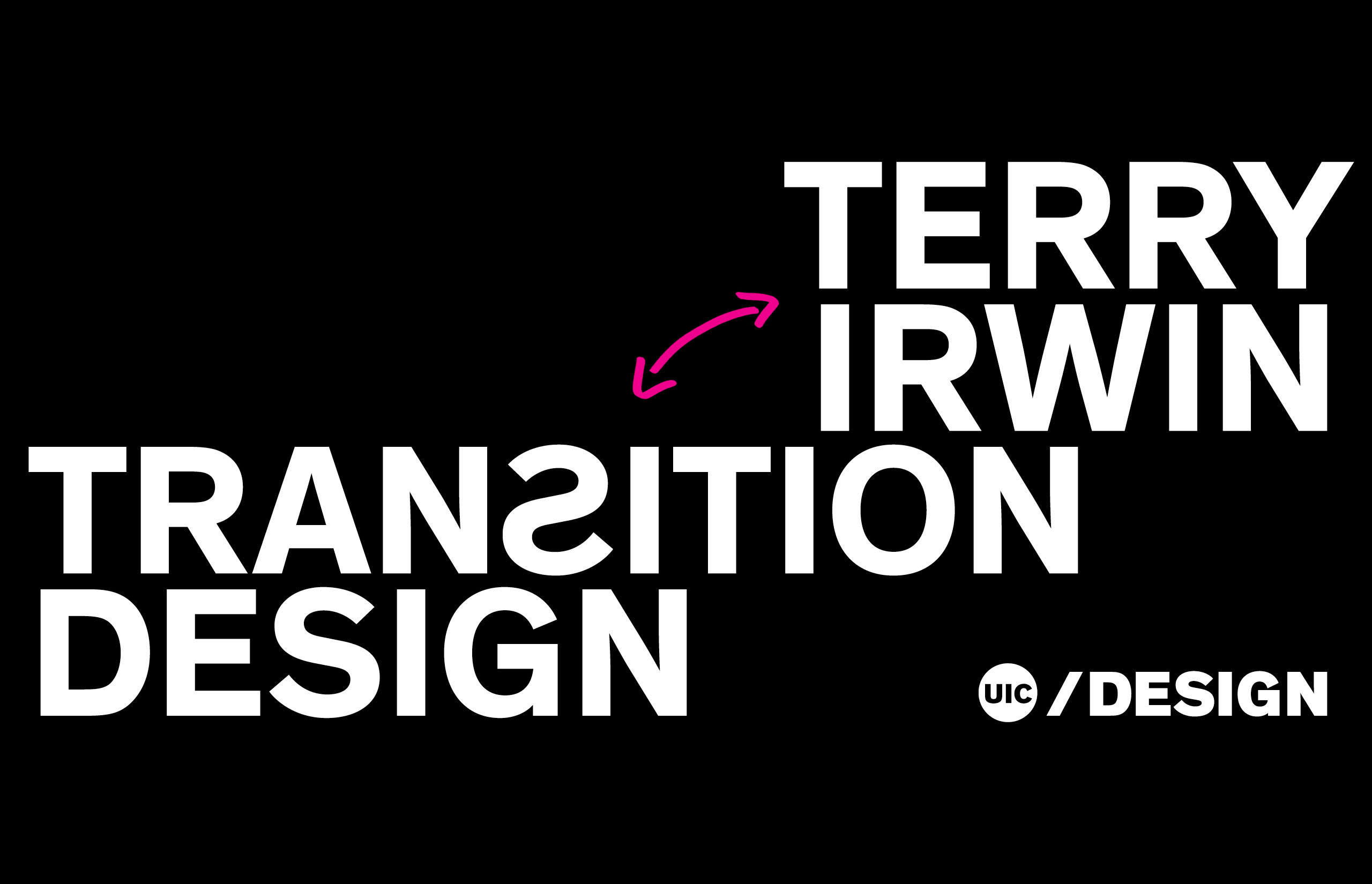 Thursday, February 23, 2023
UIC School of Design
2022–23 Public Seminar Series
Terry Irwin is Director of the Transition Design Institute at Carnegie Mellon University and was Head of School from 2009 to 2019. Her lecture will focus on research into and developments around transition design, a new area of design study, practice, and research that argues for societal transition toward more sustainable futures. Terry developed the concept of transition design with colleagues Gideon Kossoff and Cameron Tonkinwise, and integrated it into programs and curricula at Carnegie Mellon in 2014.
A practicing designer for over 40 years, Terry was one of the founding partners of MetaDesign, an international design firm with offices in Berlin, London, San Francisco, and Zurich. She served as creative director of the San Francisco office from 1992 to 2002 and worked with Fortune 500 clients such as Nike, Apple, Hewlett-Packard, Barclay's, Ernst and Young, Nissan, Sony, and Berlin's transport company, BVG. MetaDesign worked on projects in the areas of computer software and interface design, brand identity systems, exhibition design and wayfinding, and information design.
The UIC School of Design public seminar series serves as a research platform for the school's MDES program, stimulating broad intellectual inquiry about the values guiding the designer by promoting discourse across industrial and graphic design.
Thursday, February 23
6:30–7:30 pm
Room 1100
Architecture and Design Studios
845 West Harrison Street, Chicago
Free and open to the public.