Art & Art History
2021 MFA Thesis Show One: ​Sidelong Glances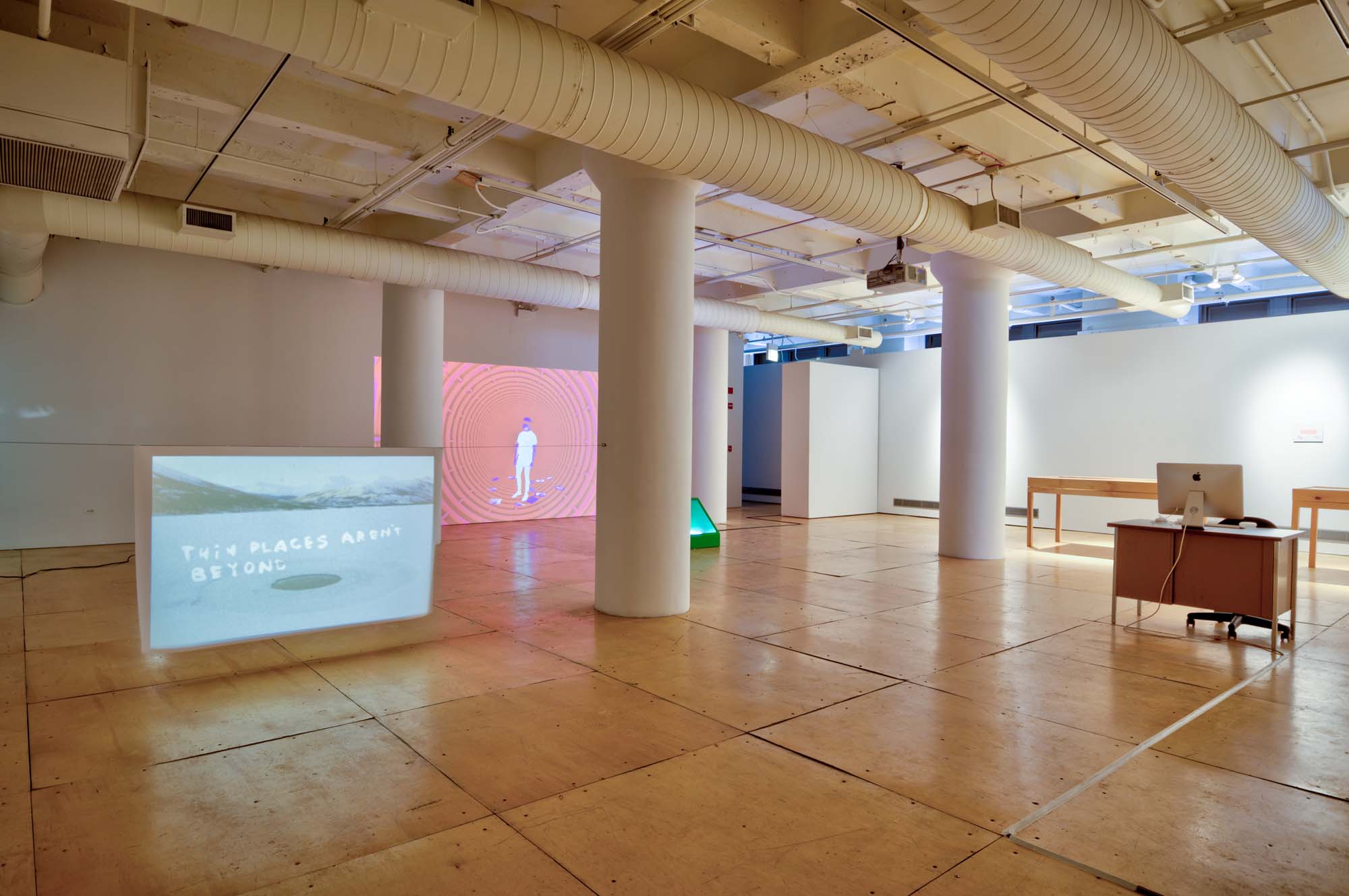 Friday, April 02, 2021–Friday, April 09, 2021
Location:
Gallery 400
400 South Peoria Street, Chicago, IL 60607
Organized by artist and curator Astria Suparak
The first of three University of Illinois at Chicago MFA Thesis Exhibitions in Studio Arts, Sidelong Glances features Oleksandra​ Chuprina, Jared Kelley, Graham Livingston & Marina Resende Santos, Julian Van Der Moere, ​Robert Zant.
This 3D model can be navigated by clicking through the space, or on the white circles on the floor, and can be zoomed into for more detail. The small teal circles (tags) attached to various items contain additional information about the pieces (including detail shots for selected works).
The artists in ​Sidelong Glances ​direct your attention to objects overlooked, sites passed by, and histories lying fallow. Extramission was a theory that visual perception was enacted by beams emitted from the eyes. Modern physics has replaced it with intromission, in which the object, through rays of light reflecting off of it, enters into the eyes. Tunnels, portals, and thin places are scattered throughout this exhibition. From the backroom​ ​of the gallery, through the floor of the studio, and bouncing between internet servers, previous occupants and new uses are uncovered in the process of the making of these works. This exhibition sings the poetry of the ordinary, finds spirituality in paint chips, stitches relationships across time, and lingers in the points along the way.
MFA Thesis Talk Friday, April 9, 6-7:30 pm