Art & Art History
2020 MFA Thesis Show: ​This World Should Be More Wonderful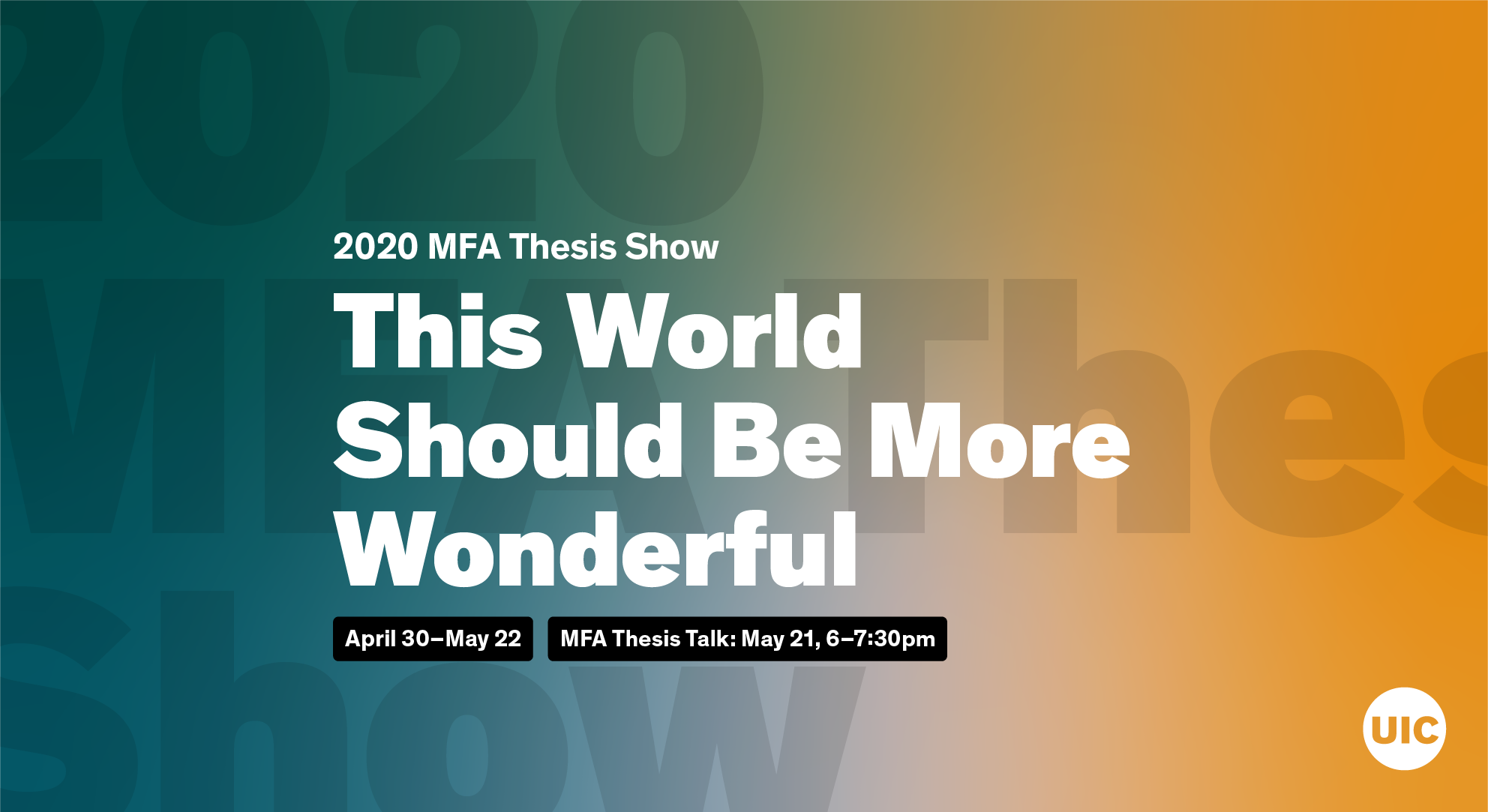 Friday, April 30, 2021–Saturday, May 22, 2021
Location:
Gallery 400
400 South Peoria Street, Chicago, IL 60607
Our final MFA Thesis Exhibition features the work of the Class of 2020: Sabrina Huchthausen, Spencer Hutchinson, Maggie Hubbard, Larsen Husby, Eileen Mueller, Ej Nussbaum, and Paige Taul.
A full year after their originally scheduled MFA thesis exhibition, this group show of the work of the entire graduating class of 2020 fittingly serves as a kind of time capsule. The pieces in the exhibition reckon with complex histories, call our memories into question, teeter on the verge of nostalgia, navigate literal and figurative landscapes, and examine how time and distance can be a proposal for healing. ​This World Should Be More Wonderful is​ ​a much-needed reminder in the era of Covid, deep fascism, and global uprisings for a more just and loving world, that healing, growth, and change is possible.
MFA Thesis Talk Friday, May 21, 6-7:30 pm.