Architecture
Wheeler Kearns Architects recognized by AIA Chicago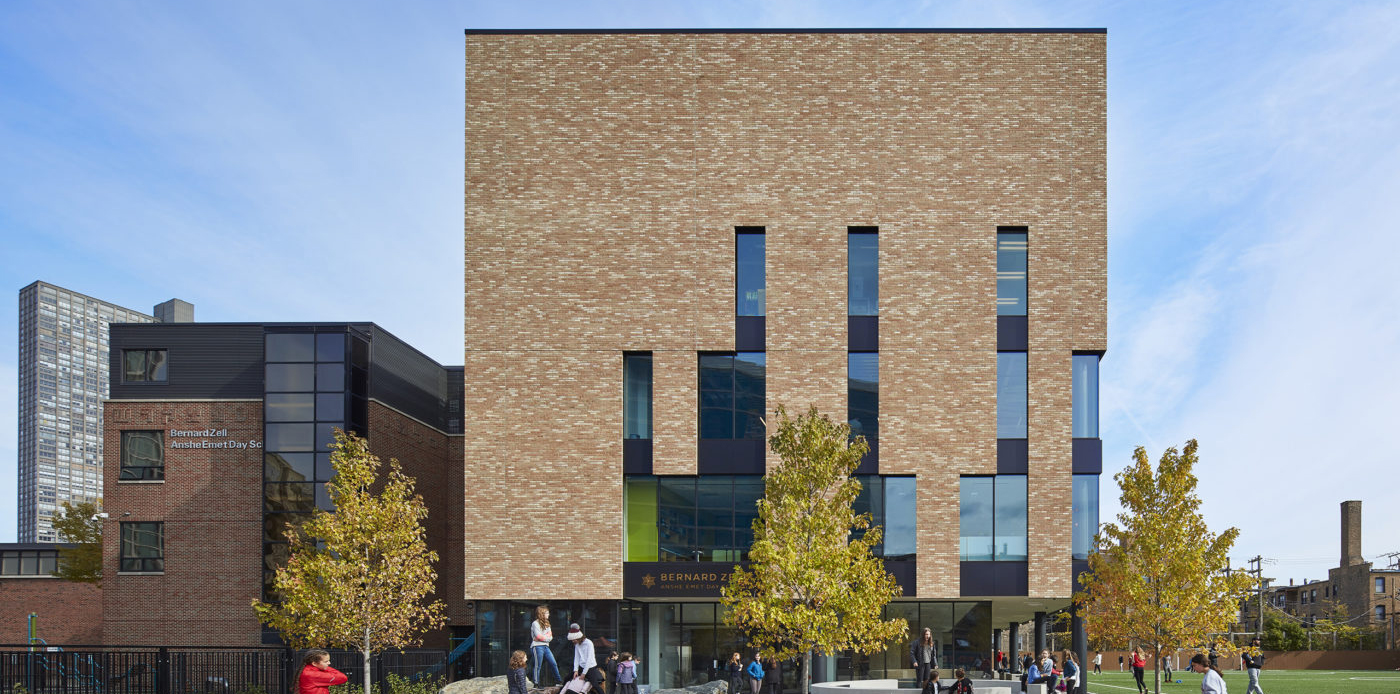 Congratulations to Professor Dan Wheeler's practice, Wheeler Kearns Architects (WKA), which won five Design Excellence awards from the Chicago chapter of the AIA this year: a Distinguished Building Award, for the Bernard Zell Day School (shown above); two Interior Architecture awards, for Lakeview Penthouse and Our Lady of Guadeloupe Sanctuary; and two Divine Detail awards. The Bernard Zell Day School, finished in 2019, also received an International Masonry Institute Honor Award and was featured in the Architect's Newspaper.
In addition, WKA is the architect for two projects under construction that were finalists for the Pritzker Traubert Foundation Chicago Prize, which awarded both client groups $100,000 grants. The first project, Go Green on Racine, is a grocery store in Englewood, on Chicago's South Side; the second converts a bank into new headquarters for the North Lawndale Enterprise Network. This summer, Go Green on Racine was featured in Bloomberg CityLab and the Chicago Tribune.
This summer, WKA completed The Momentary, a multidisciplinary contemporary arts space in Bentonville, Arkansas, that was also recently featured in AN and Landscape Architecture. The gallery is a satellite of the Crystal Bridges Museum of American Art and occupies a former cheese factory. In recent weeks, the firm's Residence for Two Collectors appeared on Dezeen, and Wheeler lectured (virtually) at BRAC U, in Dhaka, Bangladesh; North Carolina State University; and the Escola da Cidade in São Paulo.
For more information on these and other WKA projects, visit wkarch.com.