Architecture
UIC faculty and student work exhibited at the Venice Biennale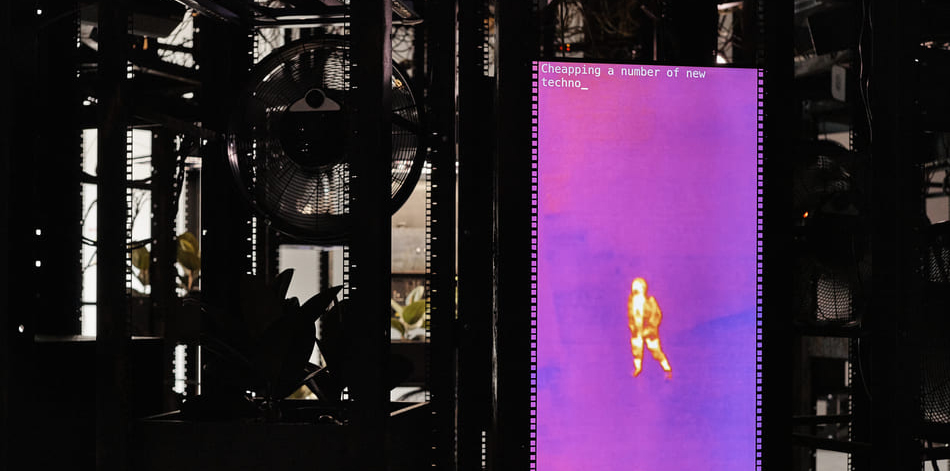 The seventeenth edition of the International Architecture Exhibition of the Venice Biennale opened in late May. If you don't follow us on Instagram, you may have missed the images we've been sharing of work by participating UIC faculty and students.
The US pavilion, American Framing, was curated by Associate Professors Paul Andersen and Paul Preissner and commissioned by UIC. Clinical Assistant Professor Ania Jaworska and Assistant Professor Thomas Kelley's practice, Norman Kelley, conceived the pavilion's furniture. You can read write-ups of the pavilion in publications like The Guardian and the New York Times. The list of students and alumni who were part of the research for and production of the pavilion are listed below.
Associate Professor Clare Lyster co-curated the Irish pavilion exhibition, Entanglement, with the research collective Annex. You can watch a video of the installation, which makes visible and tangible the materiality of data infrastructures, on YouTube.
Associate Professor Sean Lally contributed the work Shaped Touches to the exhibition in the Arsenale, which is titled (like the biennale generally) How Will We Live Together? The project is a multiplayer video-game platform that allows players from around the world to encounter one another with different sensory abilities to explore opportunities related to urban public space. Shaped Touches was also recently funded by the Graham Foundation.
Stay tuned for plans for additional events to celebrate the UIC contributions to the biennale this fall.
Students and alumni who contributed work to American Framing:
Emory Alba, Kassandra Alvarez, Alondra Ayala, Hannah Bernas, Kenda Blanks, Sama Jafarnejad Chaghoshi, M. Lorenze Cordova, Luna Vital Gallego, Nathan Gawlinski, Ronald Hall, Esau Hernandez, Summer Hofford, Andrew Hunt, Andrew Huss, Jeffri Jacobe, Colin Jecha, Nash Kennedy, Tina Kracke, Riley Kyrouac, Sohui Lee, Rizna Rafi Maalouf, Shamsedin Mokhber, Courtney Moushi, Martin Murungi, Kayla Oliver, Yamileth Ovalle, Jacob Patnode, Sam Piombino, Meghan Quigley, Mallory Rabeneck, Ricardo Sandoval, Jocelyn Schneider, Cody Schueller, Martina Smith, Lia Thompson, Julia Turner, Giselle Valle Figueroa, Andreina Yepez, and Roya Zanjani