Architecture
Thomas Kelley participates in Virgil Abloh's NikeLab Re-Creation Center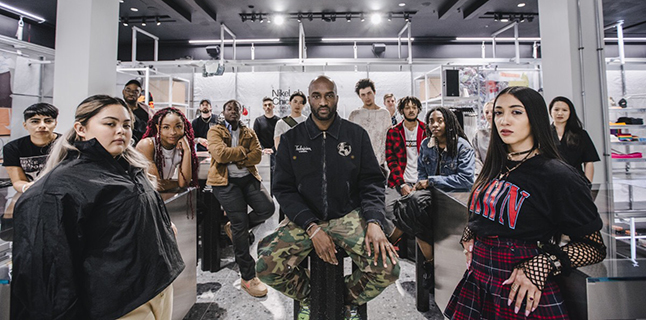 This summer, Assistant Professor Thomas Kelley has led workshops and discussions at NikeLab's Chicago Re-Creation Center, a collaboration between Nike and the designer and entrepreneur Virgil Abloh.
As part of the initiative, Kelley and other partners from Chicago selected by Abloh have mentored groups of students in the development of a creative project. The space also highlights Nike's Reuse-a-Shoe program, which recycles used sneakers into the textile Nike Grind. 
The Re-Creation Center closes July 28. For more information, visit Nike's website.