Theatre & Music
Theatre BLM Solidarity Statement, Action Steps, and Land Acknowledgment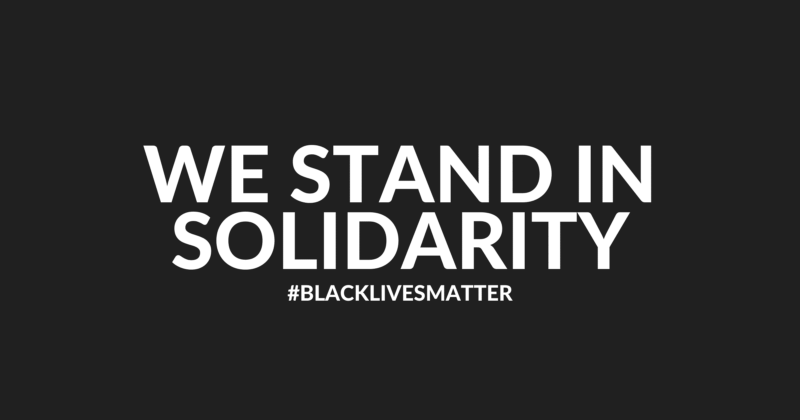 9.2.20
UIC THEATRE BLM SOLIDARITY STATEMENT
This summer we have been wrestling with how to proceed in the righting of institutional racism that has methodically put Black and Brown bodies in physical, financial, and emotional peril. Because Black Lives Matter. At this time our society is being asked to atone for many wrongs, the most egregious of which is the systemic racism that has remained unchecked in our cultural institutions for too long. Higher Education and The American Theatre are being called upon to acknowledge their perpetuation of these racist systems, and their responsibility to fix it.
We, the faculty and staff at UIC Department of Theatre, an historically white institution, begin by acknowledging the lack of inclusion of BIPOC (Black, Indigenous, Latinx and all People of Color) identities in our overall pedagogy and modes of production. Further, we acknowledge our shortcomings, both personally and professionally, of our previous efforts. We state our commitment to holding ourselves and each other to a higher standard—NOW.
In our shared analysis of the systems, traditions, and culture of our department, we are identifying biased practices. As a unified group, we are reconceiving these practices to be inclusive, equitable, and transparent. We recognize that this work of identifying and eradicating the underlying colonialism and racism is imperative, and long overdue.
Most importantly, we are committed to follow this inciting spark through by setting specific, measurable, time-oriented goals. We understand that this deeply-rooted problem does not have an easy remedy—and that it will take longer than one semester, year, or generation.
Here we begin this departmental transformation with a commitment to the following set of actions:
UIC THEATRE DEPARTMENT ANTI-RACIST ACTION STEPS
To begin the process of transforming the department's curriculum and culture, theatre faculty launched five task forces with 100% faculty participation.
Build an anti-racist department culture—create a department culture where we all become fluent in anti-racist practices. Expand our commitment to cultural competency in order to break down barriers to student success.
Code of conduct—draft and implement a transparent code of conduct
EDI (Equity, Diversity and Inclusion) and Anti-Racism Training—require training for all faculty and staff
Hire BIPOC facilitators to lead STM through robust workshops in multiple initiatives over this academic year in order to activate anti-racist practices in our Theatre department culture.
Dedicated resources—STM leadership has dedicated a budget line for these action steps and will center Anti-racism work in all faculty meetings
Active use of a land acknowledgment in our performance spaces and website
Decolonize our syllabi—every instructor will acknowledge the legacy of white supremacy in texts, history, performance and training.
Expand/supplement our teaching to create a greater emphasis on BIPOC-centered texts and provide a healthy environment for discussion and concerns
Require faculty to participate in workshops on decolonizing syllabi, classroom teaching methods and curriculum
Hire and increase support of BIPOC faculty and staff including increased resources for active recruitment of BIPOC candidates for all positions.
Create a position for Fall 2020—Diversity Advisor and Student Advocate. Hire a BIPOC-identified candidate (ideally an alum) to support and advocate for students, augment recruitment, advise faculty/staff, and coordinate EDI training efforts
Intensify efforts and improve strategies for recruitment of BIPOC students.
Increase support for BIPOC students

More financial support for BIPOC students
Expand advising resources
BIPOC Professional Development Salon Series—salon series addressing BIPOC professional development
Increase access for students in the season planning process—for instance, reading plays we are considering for the season

Commitment to ongoing anti-racist programming

Make EDI training resources available to students
All Student/Faculty/Staff Forums—two sessions per semester during instructional time that all are required to attend (likely Wed or Thurs)
Form UIC Theatre BIPOC Alumni Council—provides feedback to UIC Theatre faculty on curriculum, departmental practices and culture

Investigate/expand production practices including the hiring of BIPOC designers/ tech staff and cultural competency in front-of-house and rehearsal practices
This is just the beginning of our list of commitments to transform UIC Theatre into a safe space for our BIPOC faculty, staff, students and allies. We are committed to continue to expand our tools and strategies to combat systemic racism.