Design
Pouya Ahmadi Lectures at MCAD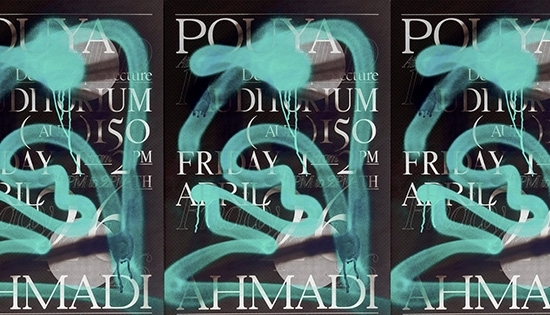 Pouya Ahmadi, Assistant Professor of Graphic Design, presented his research on Latin and non-Latin typography and type design, visual identity, and publication design to the students and faculty of the Design Department of the Minneapolis College of Art and Design on April 26, 2019.
The work of Studio Pouya Ahmadi spans cultural and social fields and involves collaborations with artists, curators, and designers. Pouya's work has been featured by It's Nice That, AIGA Eye on Design, People of Print, Grafik, étapes, Type Directors Club, Ligature, Print, IdN, and the Golden Bee International Design Biennial.
Event poster design by MCAD student Edward Park.