Architecture
Kelly Bair exhibits at the 2016 Venice Biennale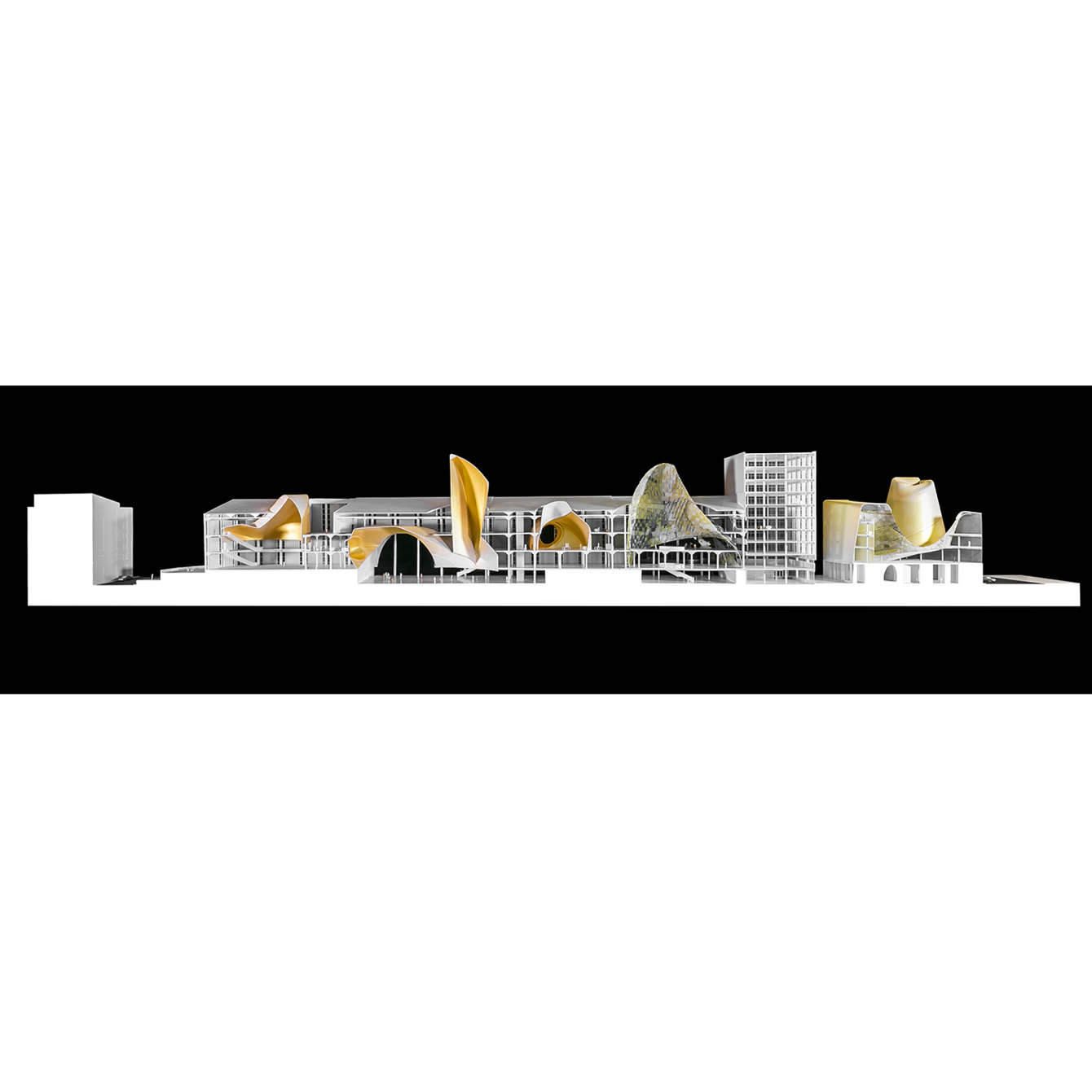 Faculty member Kelly Bair exhibits The Next Port of Call at the 2016 Venice Architecture Biennale in the US Pavilion's exhibition, The Architectural Imagination. The show, curated by Monica Ponce de Leon and Cynthia Davidson, explores Detroit as a site of architectural and urban speculation. The project is part of an ongoing collaboration between Kelly Bair and Kristy Baillet. 
From the architects:
"An architectural infill proposal for Detroit must transcend the idea of physical growth by considering ways to develop continuity between moments of urban vibrancy and moments of vacancy. With a neighborhood of low, light-industrial buildings to the north and empty land along the Detroit River to the south, the site exemplifies the tenuous relationship between the built and unbuilt. Our proposal for the site comprises a number of architectural interventions in the existing George W. Young Post Office as well as an array of new structures in the open space between the building and the river. It defines gradients of densification, from residential to industrial, through a loose composition of solids and voids that not only changes one's perceptions of built space but also acknowledges the value of the spaces, or vacancies, in between."